Trucking news and briefs for Monday, March 6, 2023:
OOIDA opposes Biden's pick to head up Labor Department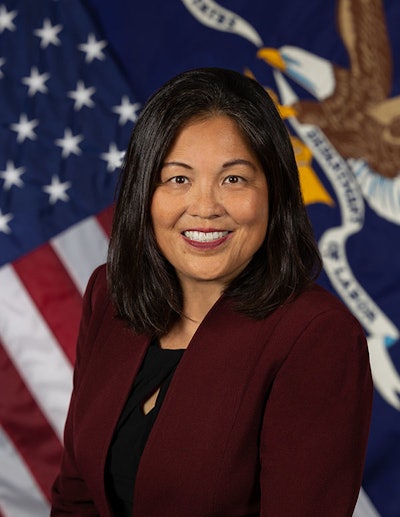 Last week, President Joe Biden nominated Julie Su to serve as Secretary of the Department of Labor. Su currently serves as Deputy Secretary of the department, which she has held since her Senate confirmation in July 2021.
Prior to that appointment, she served as the Labor Secretary for California.
If confirmed, Su would replace Labor Secretary Marty Walsh, who announced Feb. 16 he would be leaving his post in mid-March. That same day, Walsh was announced as the executive director of the National Hockey League Players' Association.
[Related: Overtime exemption removal no panacea for retention in trucking]
The Owner-Operator Independent Drivers Association, in a letter penned to all Senate offices expressing concern about the nomination, said that during Su's time as California's Labor Secretary and and Labor Commissioner, she supported AB 5, which effectively banned the traditional leased owner-operator model in the state.
Her record in California "demonstrates she would pursue policies that threaten our members' ability to use a business model they have properly and beneficially used for decades," OOIDA said in its letter.
The association also expressed concern that Su would pursue similar independent contractor policies at the federal level.
"Make no mistake, if Ms. Su were to advance the same policies that she championed in California, it would force hundreds of thousands of truckers to change their business model and put their livelihood in jeopardy," OOIDA said. "We are especially concerned with her nomination at a time when the Department of Labor is working on an updated worker classification rule," adding that while there is still a chance to make improvements to the proposal, the group fears that if Su is confirmed, there will be "a repeat of what's happened in California" on a larger scale.
[Related: Trucking groups, owner-ops generally opposed to Biden DOL's contractor rule changes]
Daimler recalling 60,000 trucks over steering concern
Daimler Trucks North America (DTNA) is recalling 60,604 trucks of varying models for a possible issue with the drag link taper joint in the steering system, according to National Highway Traffic Safety Administration documents. NHTSA said this recall is an extension of a recall announced in September 2021 that affected more than 105,000 model year 2019-2021 Freightliner Cascadia tractors.
Affected trucks include model year 2019-2021 Freightliner 108SD, 114SD, 122SD, Columbia, Coronado, Business Class M2, and 2020 Freightliner Cascadia trucks.
DTNA said the drag link taper joint may not have been tightened sufficiently and could come loose, resulting in a complete separation of the drag link from the steering arm, which could cause a complete loss of steering control.
DTNA will inspect the drag link taper joint and repair it, as necessary, free of charge. Owner notification letters are expected to be mailed April 21. Owners can contact DTNA customer service at 1-800-547-0712 with recall number FL967. NHTSA's recall number is 23V-105.
[Related: Nikola battery-electric trucks recalled for brake problem]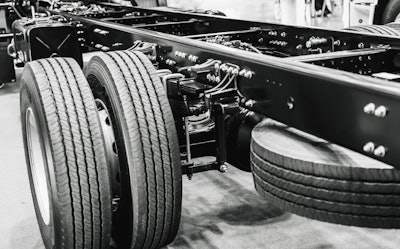 CVSA hosting webinar on healthy eating
A webinar presented by the Commercial Vehicle Safety Alliance next week will offer some tips to drivers to make finding healthy food options on the road a little less daunting.
The CVSA's Fatigue Management Specialist Rodolfo Giacoman will offer some helpful nutrition hints in the webinar to be presented online Wednesday, March 15 at 1 p.m. Eastern. Drivers can sign up for the free webinar here.
During the event, Giacoman will take participants on a virtual trip to a truck stop to check out what's on the menu. He'll also visit virtually a supermarket to select groceries that drivers may take with them on the road.
Giacoman will also review what nutrition and malnutrition look like to inform drivers' food choices on the road and when shopping for groceries. He'll also cover the effects of nutrition on drivers' metabolism and state of alertness.
This CVSA webinar is part of a series addressing driver topics covered in the North American Fatigue Management Program.
For those who cannot attend the session, you may submit question(s) when you register for the webinar and then watch the recording afterward to view the answer to your question(s) at www.nafmp.org/webinars. Recordings are usually available within 48 hours following a live session.