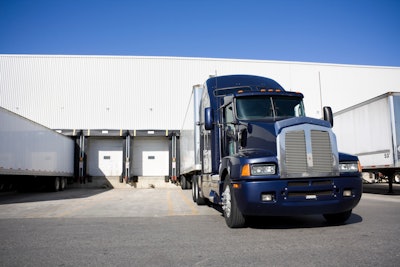 In November 2022, the Federal Motor Carrier Safety Administration published interim guidance to provide clarification on the agency's interpretation of the definitions of "broker" and "bona fide agent," the former generally matching a shipper's freight with a motor carrier, the latter working solely on behalf of a single motor carrier traditionally.
The update sought to clarify the role of dispatch services, which often operate in the gray area between broker and agent, often working on behalf of multiple independent motor carriers as service providers to make the freight match. The FMCSA's interim guidance offered specific conditions under which a dispatch service would need to be authorized as a broker itself, as well as conditions when it would not.
With the publication of that guidance, the agency also requested public comments in response to the guidance to help in the issuance of final guidance.
Today, FMCSA published its final guidance in the Federal Register with respect to six different areas of consideration: the definition of broker; the definition of bona fide agent; the role of dispatch services in the transportation industry; how to determine whether a dispatch service is acting as a broker or as a bona fide agent; services dispatchers may provide without broker authority; and services that necessitate dispatchers obtaining broker authority to provide.
[Related: Do dispatch services need brokerage authority?]
Definition of broker
FMCSA determined that the definition of broker in 49 CFR 371.2(a) is adequate, adding that "handling money exchanged between shippers and motor carriers is one factor that strongly suggests the need for broker authority, but it is not an essential requirement for one to be considered a broker."
The agency noted that it's unable to change the statutory definition of "broker" in the U.S. Code, as well as the regulatory definition in 49 Code of Federal Regulations 371.2(a) without going through the rulemaking process. Relating to the handling of money between shippers and carriers, FMCSA said that, while it "strongly suggests the need for broker authority, it is only one factor of the analysis and is not, standing alone, determinative."
FMCSA also noted that it was asked to clarify whether internet-based load matching services and load boards are brokers. "In response, FMCSA has determined that merely making information about potential shippers publicly available, regardless of whether a fee is charged, does not require an entity to obtain broker authority as long as the entity making the leads available is not otherwise involved in any transaction between the shipper and a motor carrier."
[Related: Carriers believe broker regs proposal a step 'in the right direction']
Definition of bona fide agent
A bona fide agent may be either an employee of a motor carrier or a contractor but must perform its duties as specified in a preexisting agreement between the parties. While FMCSA did determine that the definition of "bona fide agent" in 49 CFR 371.2(b) is adequate, the agency clarified that the term "allocating traffic," which appears in the definition, means any exercise of discretion on an agent's part when assigning a load to a motor carrier.
"If an entity," such a dispatching service, "representing more than one carrier exercises such discretion, it would not meet the definition of 'bona fide agent,'" FMCSA said.
The agency said that if a bona fide agent only represents one carrier, it will assign all loads it sources to that one carrier, so there is no dispute that the agent is not a broker.
"However, an agent representing multiple carriers should be careful to structure its agreements to avoid the possibility of allocating traffic," FMCSA noted. "The scope of these agreements and the agent's compliance with the terms of the agreements are key factors in the analysis" of whether the agent conforms to the bona fide agent and isn't, rather, a broker.
FMCSA offered two examples of when a bona fide agent could work with multiple carriers without engaging in "allocation of traffic." In one example, one carrier the agent works with requires the agent to source loads originating only in the Northeast, and the other carrier requires loads sourced in the Southeast. "The [agent] would not need to exercise discretion because all loads originating in a particular geographic location would necessarily be assigned to the relevant carrier."
The other example involves carriers requiring specific types of loads that don't overlap. One requires only hazmat loads, and the other carrier requires the agent to exclude hazmat loads. "The agent would not have to exercise discretion as to which carrier to assign a load to, because the carriers are not willing or able to haul the same loads if sourced by the bona fide agent."
Similarly, if one operates refrigerated trucks while the other operates flatbeds, a bona fide agent may be able to represent both carriers without engaging in allocation of traffic, the agency added. "However, if the agent's agreements require it to source the same type of loads for both carriers without geographic restrictions as described above, it could not represent both carriers without registering for broker authority. Any load assignments would necessarily require the [agent] to choose between carriers and would therefore constitute an allocation of traffic."
[Related: FMCSA mulls ;proficiency exams' for authority]
Dispatch service: Broker or bona fide agent?
FMCSA reiterated in its interim guidance that there is no statutory or regulatory definition of a dispatch service, nor is there a commonly accepted definition of such a service. Some features of dispatch services, however, include working exclusively for motor carriers, not for shippers; sourcing loads for motor carriers; and performing additional services for motor carriers that are unrelated to sourcing shipments. The agency determined that its interim guidance is appropriate and did not make any significant changes in the final guidance.
[Related: Time to account for dispatch services in regulation?]
Dispatch services may be classified as either brokers or bona fide agents, depending on the nature and scope of their activities, FMCSA said. The determination "requires a fact-specific analysis of whether the dispatch service's activities meet the criteria set out in the statutory and regulatory definitions of 'broker' or 'bona fide agent.'"
The agency added that there is no single factor that's "paramount in assessing the business relationship between a dispatch service and a motor carrier, the extent of a motor carrier's control is relevant because the greater control a carrier has over a dispatcher's actions, the less likely the dispatcher is to exercise independent discretion in sourcing and allocating loads and hence need broker authority."
FMCSA said it does not believe it was Congress' intent in the Infrastructure Investment and Jobs Act (IIJA) -- which required FMCSA to issue this guidance -- to eliminate dispatch services from the transportation industry. FMCSA also learned from commenters that among both small and large carriers, some find dispatch services valuable.
In order to determine if a dispatch service is a bona fide agent, it must be determined whether the service meets the definition of bona fide agent, FMCSA said, which as noted above includes determining if the service is engaging in the allocation of traffic. If a dispatch service is allocating, "it is not a bona fide agent and must obtain broker operating authority registration," FMCSA said. "Ultimately, this analysis requires careful consideration of the nature and scope of the relationship between the dispatch service and the motor carrier, the number and type of carriers the dispatch service represents, and the specific services the dispatcher performs."
To help dispatch services determine whether their activities require them to apply for broker authority or not, FMCSA provided additional guidance regarding specific activities that dispatch services may engage in without obtaining broker authority, and those that require broker authority.
The agency lists nine factors, which can be found at this link, that can indicate a dispatch service does not need broker authority. The final guidance does offer some changes to the nine factors from the interim guidance to help clarify when a dispatch service is not considered a broker. FMCSA noted that the list is not exclusive, adding that a "dispatch service does not necessarily have to meet every listed factor, depending on its specific activities."
FMCSA also listed seven factors, up from six in the interim guidance, that indicate a dispatch service does need broker authority. Those factors can be found here.
[Related: Senators, Reps push to establish 'cop on the block' to combat double brokering, other freight fraud]