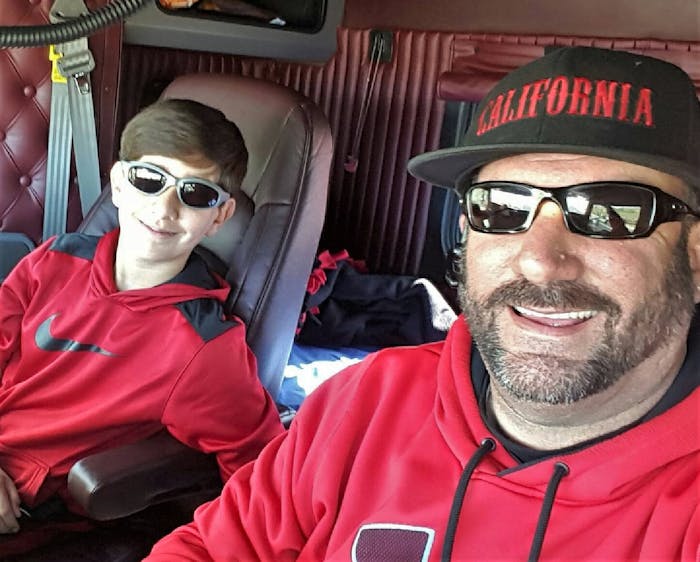 Previously in this two-part series: C.G. Soza: Building a solid foundation in car haul
In the years of growth for owner-operator C.G. Soza's Soza Trucking business following the tragic death of his wife and son in 2016, the owner-operator struggled particularly with the youngster's passing. "You're never in the mind-set of having to bury a child," he said. "That was very, very hard on me."
Given both he and young A.J. Soza struggled with dyslexia, he felt obligated to do something with his business success to give back. The young Soza had to travel outside Merced County for tutoring, as had C.G. as a child, given the county just didn't have a specialist capable of what was needed. "I thought, 'What better way to memorialize my son'" than to name a truck show after him and establish a foundation in his name dedicated to bringing such specialization to that very community.
Both goals are off to a great start.
The Soza Memorial Truck Show this past June, held in memory of both A.J. and his prior wife drew more than 100 trucks to the Merced County Fairgrounds, raising more than $19,000 to get things off the ground – and then some.
He's working toward establishing the A.J. Soza Foundation for Dyslexia. "I'm going to bring tutoring and testing to Merced County so kids don't have to travel like my son had to do," Soza said. The goal is to pay for both testing and tutoring "for those families that can't afford it. For one student to get tested it's about $800. A year of tutoring once a week for 48 weeks is roughly $4,800." With the money raised via this year's show, minus some start-up expenses for the foundation, he estimated "we could test and put three individuals through a whole year of tutoring."  
In some cases, that full year may not be enough, he knows. "It can take up to two to get their minds settled back out," he said.
The truck show will be a direct source of support. "We're going to make it an annual thing," he said, so keep an eye out for it heading into June of 2022.