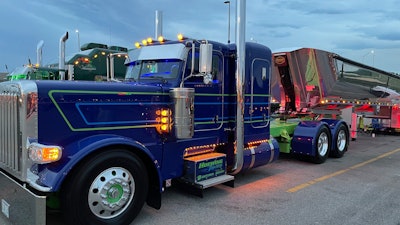 Hoewing Trucking, based in Canton, Missouri, was started in 1993 by Wayne Hoewing and a friend doing mostly dirt and construction work. The company's first two trucks were a gasoline-powered 1977 International dump truck and a 1978 Mack dump truck.
Scott Hoewing, Wayne's son and current owner of the business with his brother Mark, took over the business after Wayne's death in 1997, when their father's business partner decided to make his exit as well, allowing Scott and Mark to take over as 50/50 partners. The brothers used the insurance money from their father's passing to wipe the company's slate clean and get rid of debt for a fresh start.
The company had five or six dump trucks at that point – still doing a lot of dirt, asphalt and road construction work – and Scott then grew the business to 12 dumps at one time.
However, with the weather-related up-and-down nature of construction work, Scott decided to weed out some of the dump trucks to purchase road tractors and move into farm-related work.
Today, Hoewing Trucking is up to 11 trucks with eight drivers, and Hoewing is among 10 semi-finalists for Overdrive's 2021 Small Fleet Champ award.
[Related: Hoewing Trucking's aggregates-hauling 2019 389, stainless end dump]
He's gotten comfortable with the fleet's size. "I'm definitely not getting any bigger," he said, remembering a time when "I had 12 trucks, along with maybe four or five owner-operators in certain seasons. So I was running my 10-12 trucks and up to six owner-operators. But I've been down as low as seven trucks, as well."
Among his 11 units, three are quad-axle dump trucks, one quint-axle dump truck and seven road tractors. He runs newer equipment, with his oldest truck being a 2013 glider that he usually drives himself, pulling a dump trailer hauling grain and feed.
The four dump trucks do a lot of work for local concrete plants. They haul rock and work out of construction job sites, too. The rest of his trucks pull dump trailers, all of which are tied to agriculture- and construction-related operations.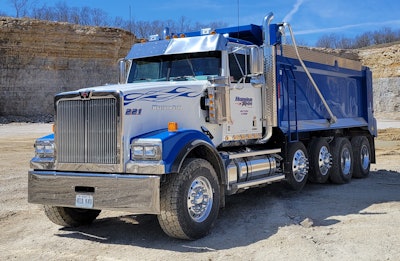 Scott noted difficulty through the years finding drivers willing to work five to seven days a week, which leaves a few of his trucks sitting most of the time.
"Everybody wants to make a fortune and do nothing," he said. "I might as well save that 60 or 70 grand I'd be paying them and use it to update my fleet."
While as noted he once contracted with owner-operators, he had a bad experience where an owner forged workers' compensation insurance documents, and an insurance audit on the company led to fines for Hoewing. Since then, "I'm just done with that deal," Scott said. "I've got all company guys now."
Of his eight current company drivers, one is paid on percentage of the load at 31%, and the rest chose to be paid on a salary. Hoewing breaks their salaries down to five workdays a week, and if the drivers work Saturday or Sunday during the busier seasons, they get paid the same rate as their normal daily rate during the week.
[Related: Standardizing guaranteed pay in a power-only system with DeWitt Transportation]
Salary was tough for drivers to get used to at first, before he shifted it to a day rate, he said. "When it came to bidding season, they didn't understand why they didn't get paid extra. I told them, 'You're the one that wanted salary – that's the way it works.' But after about a year and a half of that, I said I'd put them on salary, but it would be by the day, five days a week. So that means if they work Saturday and Sunday through harvest and fertilizer season, that'll just be an extra $200 a day or whatever your daily wage is. They liked that deal, because now they're going to get paid to work and get better on their salary."
He said that extra pay for weekend work, if his drivers work an extra couple of days a month, can be $400-$800 more a month.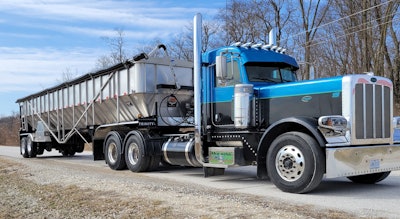 Scott said he's always had pretty good success retaining drivers and has a couple that have worked for him upwards of 15 and 20 years. Part of that success, he said, is due to being flexible to an extent with schedules. If a driver wants to be off early one day, he or she has the option to stay out one night to get their work done sooner the next day. Most of the time, though, his drivers are home every night.
He'll also upgrade trucks at the drivers' request, as long as it's not an outrageous request.
"If they want extra lights, a new bumper, dual stacks – I'm pretty lenient," he said. "If it doesn't cost a fortune, I'm pretty flexible."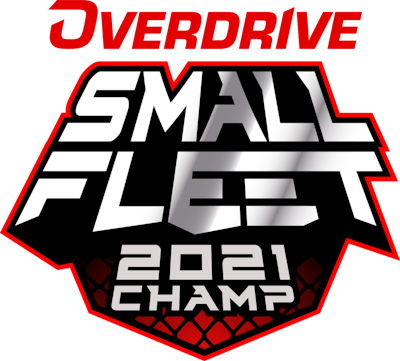 He has also set up a Simple IRA retirement plan, in which the drivers can contribute as much as they want, and Hoewing usually does a 3% match on their contribution.
Other benefits include eight paid holidays a year, four to five paid personal days a year, and a bonus at the end of the year.
"I usually just do bonuses once a year, usually at the end, and see how my numbers work out," he said.
In addition to his drivers, he also has a part-time mechanic that does most minor maintenance on the trucks, including brakes and other maintenance. He also hires three or four high school students who are interested in trucks and farm work as a wash-and-wax crew who also do other work around the shop. In the winter, those students are also part of Hoewing's snow removal crew.
Around the community
Scott, his wife and his two children all graduated from the same high school, so he sponsors a lot of athletic events at the school. He also works in other nearby communities, where he has customers, to sponsor events and advertise.
He's also involved in the local Relay for Life cancer walk and does various donations for community members in need, including loads of rock, monetary donations and more.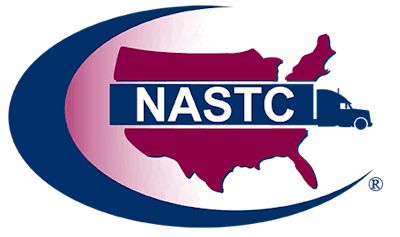 "I also advertise on the radio for Farmers Appreciation Week, Driver Safety Week and things like that," Scott said. "It's probably nothing that gets me any business, but people hear our name supporting FFA or whatever it might be."
Hoewing also sponsors numerous events, such as youth basketball camps and more, at Culver-Stockton College in Canton, Missouri.
[Related: Threefold growth over four years: Building reefer business with Woods Transportation]