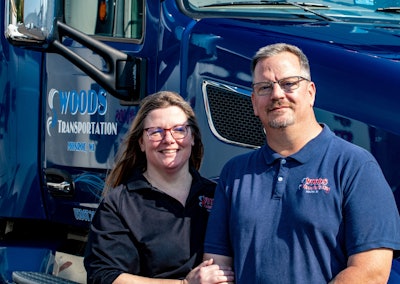 Owner-operator Brian Woods' history with the Woods Transportation business traces back to meeting his wife, Michelle, while the pair were both working at a larger carrier early this century. Brian was behind the wheel of one of the outfit's rigs, and Michelle was employed in the dispatch office.
"I always wanted to own a truck," Brian said, and around 2010 a friend of his told him he was just about to lose a driver. Brian bought a 2004 Kenworth W900L and went out pulling a dump trailer for a time. The W9 he called a "show truck" to an extent, and a "great way to start." Though it wasn't "the greatest tuck to haul scrap with in Chicago and all these tight spots."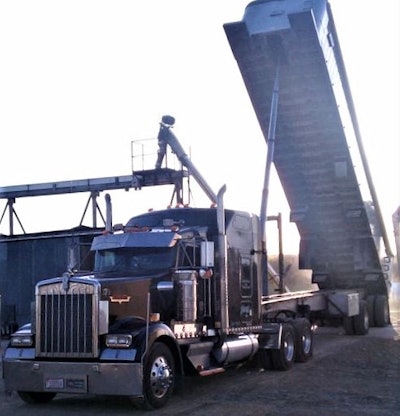 In 2012, the Woods bought their first reefer trailer, then in 2017 sold their house in Ohio and fixed up another house to make a move to Wisconsin, to Brian's original hometown of Monroe. The pair had an eye on the future – there was opportunity there with a direct customer in Boar's Head, both the Woods had personal connections with the customer via past work.
Since then, the company has expanded with their success with that contract, adding equipment and drivers. As of mid-late September of this year, the Woods had closed on a new office location in preparation for more expansion, and employed five drivers in addition to Brian. Their fleet of 2015-'18 Peterbilt 579s stands as evidence of a tripling of the company's freight hauling capacity in four years. Woods Transportation is one of among 10 semi-finalists in Overdrive's 2021 Small Fleet Championship.

Persevering despite adversity
It hasn't always been easy these last several years. Brian noted the COVID-19 pandemic's impact not just for occasional operations disruptions but for a significant boost in demand from the company's primary customer for outbound freight.
"We actually grew through the pandemic," he said. "When everything first got shut down, our guys understood what was expected of them" and stuck with the basic mission, pitching in when a driver was down with the necessity of quarantine.
"We had a couple of guys who were down for a couple of weeks," said Michelle, with others jumping in to do relays and other things to accommodate regular freight. The customer, she added, was "understanding of that," though reduced revenue with unexpected downtime put a strain at times on the company's ability to have a steady hand on fixed costs.
"It can be very hard," Michelle added. "You still have to pay the truck and trailer and all the steady bills even when you're not hauling the freight."
[Related: Soza Trucking builds solid foundation in car haul]
Not that their freight ever stopped, exactly. In fact, Boar's Head's business ballooned and the company "struggled to keep up" with production and deliveries. Brian believes the Woods could have added 10 trucks over the course of the pandemic, and there would still have been plenty in the way of freight from the customer to keep them working.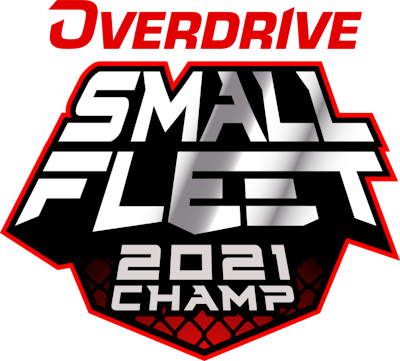 He hasn't done that given the uncertainty around driver availability in his area, principally. The Woods currently own 7 trucks total, though one of the rigs sits idle awaiting just that – the skills and knowhow of a capable professional driver to take it down the road. It's a testament to the Woods' acumen, though, and the company's family atmosphere, that a former driver recently returned to take the wheel of a second rig that'd been idled for a part of the year.
Fundamentally, the Woods take as much pride in their drivers as any other part of their business – that's evident from a simple glance at the company website, where drivers' bios are featured with pictures of them and their equipment.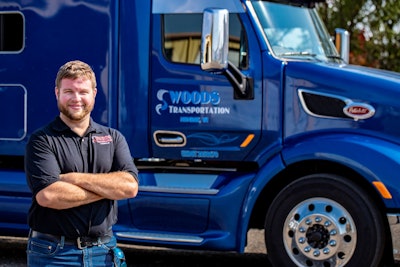 They're encouraging drivers to do the same. "As the guys progress in seniority they get to deck out their rides," Michelle said, with creature comforts and/or the outward signs of pride in plenty of bright parts.
Driver pay is approached in a lump sum format – essentially "a day rate, almost like a salary," for every day worked, Brian said. "They still get their day rate if they only run 300 miles. If they break down, whatever happens. We don't have to worry about layover pay. If they work extra days, they're paid for those days."
It helps the Woods know with greater certainty their own expenses with predictability, the drivers their income in similar fashion.
Generally, though, plans best laid sometimes must change based on the whims of unexpected traffic and other usual trucking speed bumps. Woods' drivers haul on fairly regular freight schedules, with drivers on themselves predictable runs much of the time.
"Quarterly safety bonuses" are calculated at "a penny per mile," Michelle said. It averages to around "$350 a quarter. We do Christmas bonuses as well."
Brian noted the company's looking at health insurance as a benefit in future, but that it hadn't made economic sense for them yet, given how small the fleet is.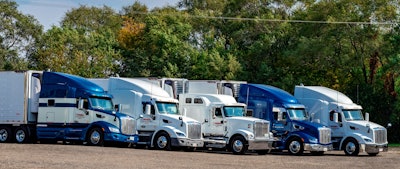 Giving back, pushing ahead with personal growth
In addition to investing heavily in community organizations like Big Brothers Big Sisters, several Pregnancy Centers, the occasional school visit, Care Train, the Lions, mental health initiatives and more, the Woods are involved in associations like the National Association of Small Trucking Companies, Owner-Operator Independent Drivers Association, Truckload Carriers Association and their state trucking association. Michelle, handling the vast majority of back-office duties as Vice President, is a big believer in continuing education, and sets herself and Brian up for success by seeking out professional certifications and training, most recently through the National Private Truck Council's Certified Transportation Professional program.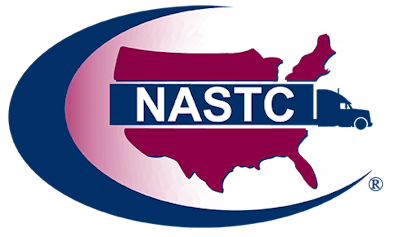 "When you're in the day-to-day waters swimming" it's sometimes hard to see the big picture, she said. Ongoing training helps with that. "I'm doing webinars with just about anybody that offers." A close contact, another vice president from a carrier, serves as a sounding board to "bounce ideas off of each other."
Continuing education extends to working with drivers on how to get better. With forward-facing dashcams in the trucks, the Woods look for opportunities to talk through on-highway situations and coach drivers toward the best outcomes.
"We lost a long-term driver because of it," she said, yet "we've had nothing but blessings from others." The cameras have saved their bacon well more than once. Michelle told of a truck parked at a customer that was hit by another carrier, and a recent accident that mangled one of the Woods' leased reefer trailers – the camera caught the entire thing as it played out on the road ahead.
Woods lauds his wife's training and her own coaching of him to help through these situations to "deal with people better," he said. Michelle's invaluable to the couple's continued to success as such. "She's done everything in the industry but drive, anything from safety to dispatching. Her knowledge keeps getting deeper."
Forecasting and budgeting are now part of her repertoire, augmenting a longstanding close relationship with local Woodford State Bank that has been a lifeline for capital to expand, Brian said, through the ups and downs of trucking.
"Even back in Ohio when we were just starting and struggling and we first bought the first truck, they were phenomenal," he said. Then a couple times, even as late as 2018, we thought we were going to sink. It's amazing the fluctuation of trucking and how it goes."
That frightening month in 2018, a flood of repairs washed over the small fleet, draining available cash flow, with plenty loads still under the 30 days out that their customer then typically paid. "That really made us focus more closely on the business side of things," Brian said, in the area of cash flow and money management. "The best word I can use for the situation is humbling."
Diligence – and a little luck – saved them that year, Brian said. Boar's Head shifted to paying within a week, while continuing the 30-days-paid schedule in place prior, so effectively "we got double-paid for four weeks in a row," Brian said. "Once we had the fresh start, we started managing money much better."
---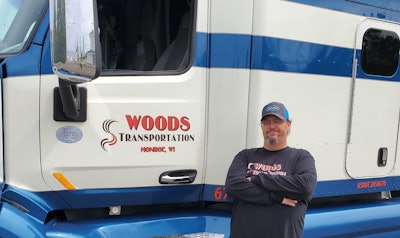 As this story was going to press, Overdrive learned from Michelle Woods that the company lost one of their team members to COVID-19 – his name was Kris Martin. "Brian drove to Ohio for his funeral yesterday," she said on Tuesday this week. Brian served as Martin's trainer when he got his start in 2002. "They stayed in touch all of these years and we were thrilled when he came to drive for us in February," Michelle said. "He passed away on 10-4, which was totally appropriate as much as he loved being a truck driver."