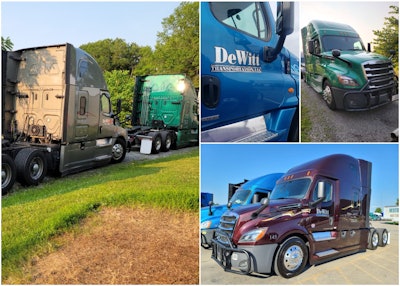 DeWitt Transportation President Tim DeWitt traces his trucking career to 2001, the first time he put his CDL to work hauling as a company driver for four years. He entered into a lease-purchase arrangement with a carrier for the first time in 2005, taking ownership of the truck against the odds, he said, considering the carrier he was working with. He and his wife at the time teamed through 2008, moving from Florida to Marion, Illinois, where she was then diagnosed with ovarian cancer and subsequently passed.
DeWitt got his own authority that same year, establishing an LLC and hauling power-only with Interstate Distributors (in Tacoma, Washington) in a contract that stipulated pay would come every 14 days. "That got longer and longer," he said, and he sought out spot market opportunities with a reefer trailer he purchased. Later, he sold the reefer and bought a step deck in search of a more exercise-friendly niche. But then the ELD mandate came down in 2017.
DeWitt worried about the ramifications of strictly enforced adherence to hours rules on his bottom line, particularly in operations with plenty of live load and unload.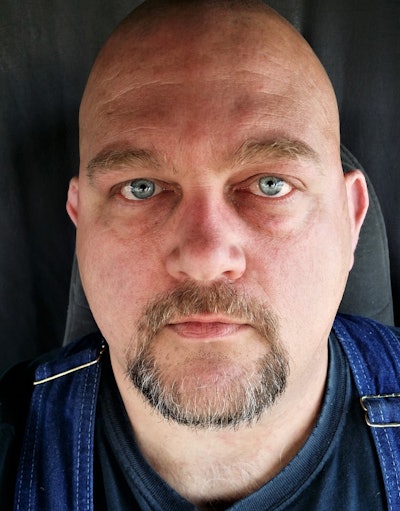 "I found another power-only gig to sit and see how things were going to work out" when ELDs came into play, he said. He brought a co-driver on, too, and did that for about a year and a half. It's there where he found his home, capitalizing on time and costs saved through the power-only partner to grow his own fleet. As of last month, Dewitt Transportation had 33 trucks on the road, having added a total of 13 through the first nine months of this year alone. DeWitt is among 10 semi-finalists in Overdrive's 2021 Small Fleet Championship.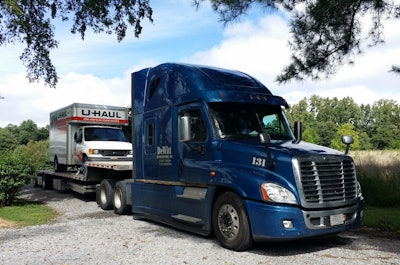 That power-only gig was with a partner brokerage that remains his principal freight partner today – the brokerage of large fleet Prime, Inc., headquartered well across the Mississippi from DeWitt in Springfield, Missouri. For the entire time DeWitt had been hauling in partnership with them under the power only arrangement with just a single truck, his principal contact at the company had seen something in him and consistently encouraged DeWitt to add trucks to his fleet and take advantage of plentiful power-only freight opportunities in their refrigerated network.
"Nagging me" were his jocular words for the broker's encouragement, which he finally followed through on to buy his first additional unit, hiring a driver and continuing to haul himself through the entire year of 2019. DeWitt Transportation has grown quickly since then, capitalizing on the spot market surge in reefer freight last year in the wake of the COVID-19 pandemic. That's when he came off the road himself to handle office duties, through to this day.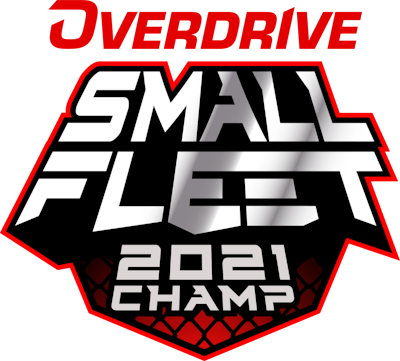 Now with those 33 trucks on the road, long-term he's planning to get to 45 before re-assessing the fleet's size.
How's he finding and keeping all those drivers? DeWitt's approach to compensation is simple.
"We pay a guaranteed amount every week," DeWitt said -- $1,540 weekly, prorating down if the driver has a short week. If he/she is available to work, it's earned. (Drivers hire on at $1,400 weekly, compensation stepping up to $1,540 over the course of the first 90 days.)
"I've never thought paying drivers by the mile was fair," DeWitt said. "When you pay by the mile, it puts the driver on the hook for things she's not in control over. Receiver takes two days to unload, fatality accidents shutting a road down, truck breakdowns, trucks in the shop for a week – all of that the driver has little or no control over."
While many owners consider miles pay a way of incentivizing production, DeWitt is quick to point out the other side of the that coin. "When you pay guys by the mile, you'll have a problem with them wanting to take a 78-mile load," DeWitt said, even though some such loads "are very profitable – that's a situation that benefits me, the carrier, but if I was paying the guy by the mile, he's not going to want to do that."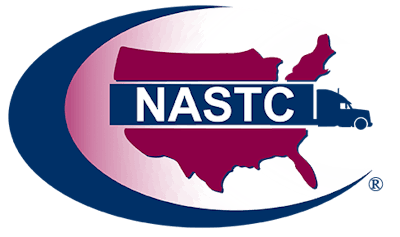 DeWitt offers monthly bonuses for top performers, with drivers compared not to any set benchmark but to each other, spurring friendly competition and some camaraderie among them while encouraging productivity, DeWitt believes. "Having a truck sit is very expensive for me – keeping the trucks loaded and moving is very important for me. I give up a significant percentage to Prime."
In exchange for that percentage, he's able to outsource maintenance and parts procurement at reasonable rates through the buying power of the large fleet and its extensive terminal network.
"The whole dispatching side, and getting paid in a timely manner, is taken care of for us," too, DeWitt said, allowing him to focus on building the bonds between the company its drivers. Many come to him from larger fleets, and by and large they come looking for more of a family atmosphere at the smaller company.
One of those drivers, Tammy Kilby, now serves in the office in a multipurpose role. "She's just amazing," DeWitt said. "I wouldn't be where I am right now without her. I call her my operations manager. She's my 'log witch,' she handles maintenance for me" and more.
Kilby's daughter, Ondrea Blakemore, also works part of DeWitt's back office onboarding drivers and seeing to some compliance matters, including being a certified drug testing sample collector, with drivers spread out across 14 states.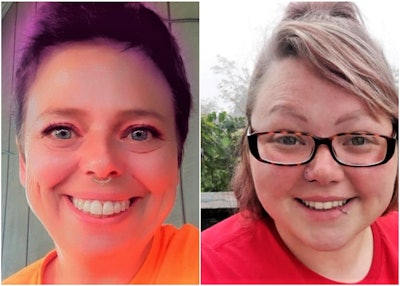 Next year, DeWitt plants to hit 45 trucks – all currently are 2017-2022 Freightliner Cascadias -- and to pull another driver off the road to oversee maintenance on the units. Even with 45 trucks, he envisions, maintenance won't be a full-time job given he's outsourced a good deal of management to Prime, including service scheduling, he said. "They track these trucks like they are theirs. … We pay everything with a purchase order through them," and the company produces a full settlement every week showing invoices for any repairs made.
DeWitt has turned his focus then of late to areas where the company bleeds – a lot of little cuts can amount to big losses. One of those areas is taking better advantage of opportunities for reefer-fuel reimbursement hauling Prime's trailers -- reimbursement is possible only if drivers are quick to fill up any picked-up reefer's diesel tank if it's not full already.
Other areas of improvement include helping drivers plan routes better with efficiency in mind, education on the new split-sleeper options that include the ability to pause the 14-hour clock for any off-duty period of two hours and extended your daily driving window. "Eighty percent of drivers have no idea how to use the somewhat new provision," DeWitt believed.
"We probably have $100,000" in wasted expense or foregone revenue, he believed. That could well drive up his already fairly lean operation's business income and enable him to afford a new health plan for employee drivers there. DeWitt also offers a 401K that he matches in full the first 4% put in by enrollees annually. 
[Related: Diversification -- the secret to growth, stability for Silver Creek Transportation]