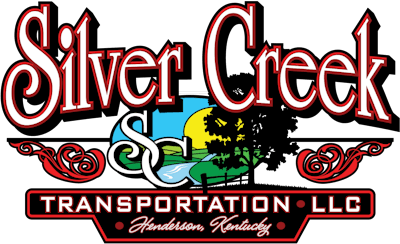 Jason Cowan, president of Silver Creek Transportation, started the company in 1994 with the acquisition of Bob Clark Trucking and moved sand, rock and aggregates. In the years since the former owner-operator and wrecker driver has not only seen his operation grow, but also evolve.
The fleet is no longer is the aggregates business, having set itself on a growth path since the early 2000s. From 2008 to 2018 the fleet grew to nine trucks and then, Cowan said, his company spent several years working through its business fundamentals to increase its customer base.
In the last three years, truck count has exploded to 24 (20 company drivers and four owner-operators) and the Henderson, Kentucky-based fleet now serves the lower 48 states. Cowan's company was among 10 semi-finalists in Overdrive's 2021 Small Fleet Championship, and would go on to win the award in November 2021 at the National Association of Small Trucking Companies' annual conference in Nashville, Tennessee.
Cowan in 2019 implemented a company board of managers and, along with his sons, formed a hive mind to write a business plan that would get the company to 30 trucks "within 3 or 4 years," he said.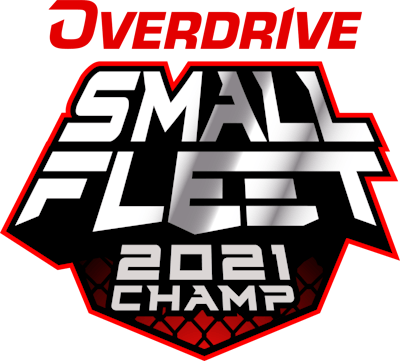 Silver Creek hauls food grade plastics, alloys and specialty machines and equipment with a fleet of pneumatic and liquid tankers, dry vans, flatbeds and low boy trailers. "Our business is built on 'specializing in the special,'" Cowan said.
Diversity of customers proved helpful during the onset of the pandemic and its lingering effects, which forced many of Silver Creek's clients to close for a period. "We were blessed that our plan helped us keep our focus," Cowan said, adding that though the plan did not include the dramatic shifts brought on by COVID-19, "it did allow for catastrophic events."
The company's business model hinges on this mantra of sorts: "No one customer, commodity or trailer type is a majority of our income stream. This allows us flexibility with market and seasonal conditions across our vans, flatbeds and tankers," Cowan said. "One thing that helped us during the pandemic was that it [began] in the Spring, and we were able to reach back to our agriculture roots [hauling fertilizer and seed corn] and help with Spring input of crops throughout the Midwest, so we didn't see the shutdown many other carriers experienced."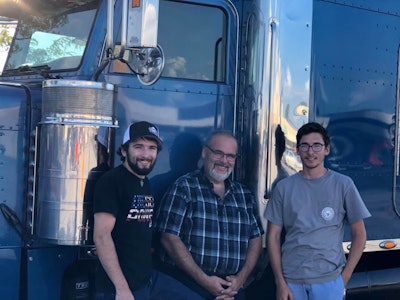 The company's 30-truck goal wasn't directly hampered by early lockdowns, yet the lack of available trucks and trailers has been a frustration during its long tail.
"You cannot find equipment and that is frustrating," Cowan said. "We would buy more trucks and trailers today, but they're just not there."
[Related: Small fleets in the catbird seat for growth: For-hire carrier size over the pandemic period]
Even so, Silver Creek Transportation's revenue jumped 22% in 2020 versus 2019, and stoked by healthy rates and a load and customer diversification strategy that continues to pay dividends, the company's on pace to eclipse 2020 revenue by 36% this year.
"We've got some good bids open," said Cowan. "We could, in a sense, grow half-again" in 2022. He added that much of the opportunity he sees for the coming year will be predicated on truck and trailer availability. "That's why we're working really close with our truck dealers – getting to know what's going to be available."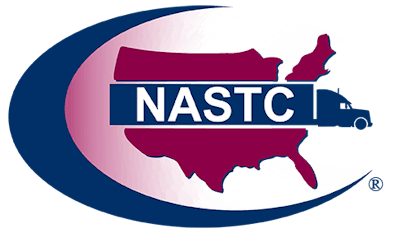 Cowan has extensive experience in restoring older power units – a skillset he's used twice already through this period to get additional trucks on the road. As much as he'd like to hit that 30-truck benchmark, Cowan said his plans for growth are generally measured. "I'm not so concerned about the quantity if it means we lose the quality," he said. "If we can't keep the values that we used to grow this, I have no interest to grow this above what allows us to keep our integrity."
Investing in people
Silver Creek has poured resources into team member training, safety technology and benefit programs, which Cowan sees "as the path to success," adding the company has a full-time training and safety person looking after the fleet rather than outsourcing the responsibility. "We pride ourselves in taking care of our team members. We look after each other. We spend a lot of time and money on technology to make our fleet and drivers safer so they can earn more money. We are constantly training and trying to improve our team so that we are the best in the business. The drivers work with her to insure our operation is safe and they can achieve the best bonus. We have an excellent safety standing and our drivers know they can be safe anytime."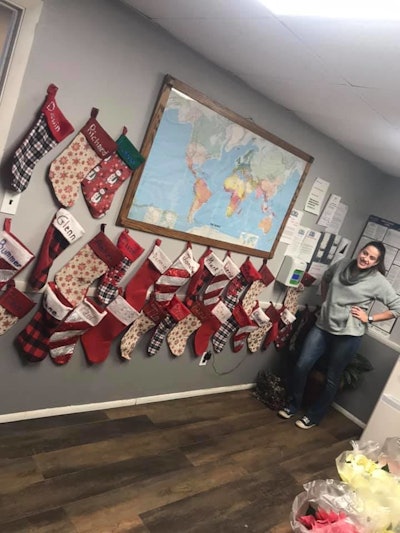 Cowan came up through a fairly standard trucking background (farming and trucking), but leans on his Master of Divinity degree in how he works with and develops his people. "I'm able to use that degree because no matter what business you're in, you're leading people," he said. He wanted his fleet to "be something different. I didn't want it to just be a trucking company. I wanted our employees to be able to grow as people."
The company has invested in bonus and safety incentives, part of a philosophy that Cowan says reflects his belief that "if we are to build a company, we first must build our people."
Silver Creek provides health Insurance, life and disability insurance for its employees, and drivers' trucks are outfitted with comforts and amenities including top of the line interiors and audio equipment, APUs, inverters, microwaves and refrigerators.
The company's driver turnover rate, Cowan said, hovers south of 20% thanks in part to a practice of putting the right people in the right roles. He said the company spent a lot of time studying driver pay and decided "just about everybody pays their drivers just about the same thing every week, but there's 37 different ways to get there."
Silver Creek has mounted an educational push among its drivers to improve transparency around how the company's compensation plan translates into take home pay – that figure averages around $1,500 for specialized lanes and can fluctuate depending on how many miles a given driver wants.
"You can be paid 80 cents a mile, but if you're not getting the miles," he said, "or you sit at a warehouse all week. ... We're always looking for ways to get [drivers] more compensation. If we've got a driver that can keep our insurance premium to $5,000 a truck, then I'm going to share that [savings] with them."
Cowan's extended that pursuit of savings, of a fashion, to his hiring process, where he fights "that urge that 'I have got to fill that seat,'" he said. "It might be better if that seat sits empty until you find the right candidate."
Drivers earn quarterly bonuses and most have guaranteed home time. Cowan said special attention is paid to keep families involved in what is happening at the company, because drivers sacrifice so much family time on the road.
"There's a quality of life you're missing out on due to the nature of it because trucking is 24/7," he said. "We do two big family events each year," including a big Summer picnic. "Our Christmas party is our signature event. It is really all about the drivers and their families."
Investing in community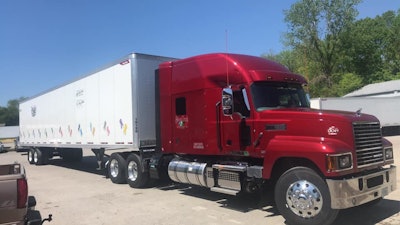 The company has also invested in the Henderson County area in Kentucky with its philanthropic efforts. Cowan said the company, in writing its business plan, realized previous efforts to give back to the community lacked focus and intention.
"We decided to select groups in our community that our team believed in personally, and where we could partner and build relationships over many years," he said, adding the first group the company chose to support was local students and young people in Henderson County and surrounding area schools.
"We pull the high schools' band equipment for area bands with our van trailers at no cost to the band," Cowan said. "We retrofitted a new Great Dane trailer for the Henderson County Band complete with striping, lights inside and a ramp to move equipment."
The company also supports scholarships for agricultural students in three different counties and numerous other school functions.
Silver Creek also opted to support a local pregnancy resource center, which provides family support and help for those that need an extra boost with their family. "We support them financially and with our staff as volunteers," he said.
In partnership with specific nonprofit groups, the company builds themed trailers to raise awareness for their cause.
"We have created two trailers in this program so far," Cowan said, including one that dons "all 26 American Cancer Society-recognized cancer ribbons and is used at Relay for Life and other American Cancer Society events. The second trailer is a pneumatic tanker we partnered with the local Autism foundation to create. It has the Autism logo and ribbons on it as well. It's been invited to several autism walks and events."
Charity truck shows, too? You bet. "We enjoy giving back," he added, "and especially giving to help the next generation have a better start."