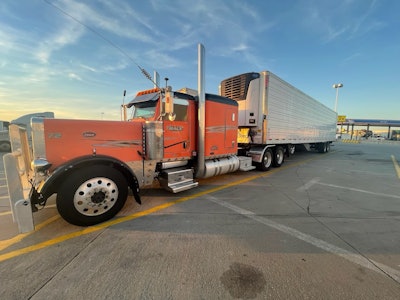 Krystal Raue, the owner of Decatur, Nebraska-based Triple R Trucking, was born and raised around trucking and worked in her parents' hauling business from a young age doing paperwork and other jobs.
After going to college for a degree in business administration, she came back and continued to help the family business.
"As technology increased, I kind of started helping them transition into more of the technology side of things," she said. "I was eventually managing my parents' company, a reefer business."
In 2012, Raue bought her first two trucks to get a feel for what it was like to own trucks and to run a business. She leased those trucks on at her parents' company. A couple years later, "Dad was ready to retire," she said, "so I basically ended up buying the equipment from him and put everything and everybody under my own company name and authority, and we've been running ever since."
Thus, Triple R Trucking was born, and today is among 10 semi-finalists for Overdrive's 2021 Small Fleet Champ award. .
Since starting the business in 2014, Raue has kept the fleet around 10 trucks, primarily leasing with and finding freight for owner-operators. Today, the company's sitting at eight owner-operators running refrigerated freight all across the country but for the Northeast and California. Most of that freight is meat out of Nebraska and Iowa, with produce on the return.
The company contracts with one owner-operator doing platform work. One of the drivers came to Triple R after doing flatbed for years and ran reefer for a while, but he wanted to go back to flatbed.
Raue said having the flatbed has helped balance things out.
"Reefer rates will be good and flatbed not so much, but when reefer rates drop, flatbed will kind of come up," she said. "It has kind of helped keep that good medium right in the middle and keep things pushing forward."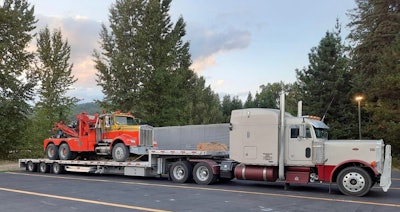 Triple R is also in the process of registering with the U.S. Food and Drug Administration for a more direct path to FEMA loads. The company isn't fully registered yet, but they have gotten FEMA loads through brokers to haul ice to hurricane-affected areas.
"The money is good, but making sure that people are getting what they need is what's most important," Raue said. "We'll sit down there as long as we need to. We just try to help out as much as we can."
Raue said she'd like to grow the business over the next couple of years by adding more company drivers, but she's had trouble finding drivers that don't mind being out on the road for two or three weeks at a time, typical for the company's owner-operators.
"That's really been where I struggle the most with trying to get drivers, whether it's owner-operators or company drivers," she said. "I can't offer them that home time they want or the insurance benefits. We do offer a supplemental insurance, but we stepped out of health insurance when those rates started coming up and we didn't have enough employees ... to make it worth spending the extra cost."
Raue said her goal is to add another five trucks over the next two to three years.
Focusing on safety
Triple R has received numerous awards from its insurance carrier, Great West Casualty, for both highway and workplace safety, the latter every year since since 2015. The company's received the highway safety award four times during that period, with the silver award in 2015 and 2020, the gold award in 2018 and the platinum award in 2019.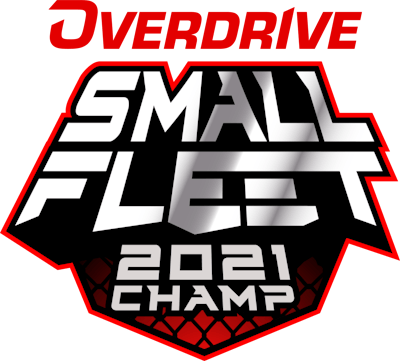 "It's harder for us because it's based on mileage and accidents," Raue said. "Last year, we drove 580,000 miles, but we had one accident in June, and that kicked us down to silver. It's about keeping those at-fault accidents away. We're trying to keep pushing our miles up, keeping drivers rolling, and making sure they're watching what's going on and avoiding those accidents, being those responsible drivers and trying to prevent accidents."
The company's drivers are required to take quarterly safety tests online, in which they have to watch a video and take a quiz each quarter.
COVID impact
After the COVID-19 pandemic's rough early days, Raue said being in the reefer business has been a plus, as Triple R has only gotten busier than pre-pandemic. Additionally, she said after the initial period of getting used to new procedures at shippers and receivers, her drivers have actually appreciated some of the changes.
"It kind of made it easier for them because they're not having to go inside near as much," she said. "They can make a phone call and check in, customers come get paperwork when they're ready for them. Lumpers and stuff, they've made it all electronic payment now. We're actually saving time now not waiting on all the paperwork to be shuffled around."
Benefits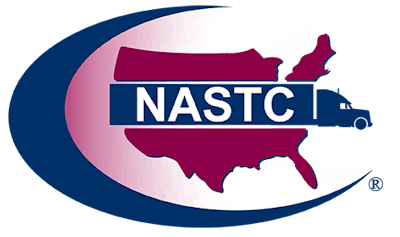 Triple R pays its drivers based on percentage. Starting out, new owner-operators with the company who use the company's trailers make 72% of the load. That percentage goes to 75% after a 90-day review. Owners that bring their own trailer to the business take home 85% of the load.
The company is also a member of the National Association of Small Trucking Companies (NASTC) and uses the NASTC fuel card and other benefits of the membership. Owner-operators get 100% of the fuel savings from the NASTC card passed to them.
Since Triple R got out of offering health insurance, the company does offer supplemental insurance through Illinois Mutual. Triple R pays for the driver's coverage, and the driver is responsible for the cost of any added family members.
Triple R also offers a $1,000 sign-on bonus paid out over an operator's first year, a $100 mileage bonus to the top-miles driver each month, and inspection bonuses. The company pays drivers $150 for a clean Level I inspection, $100 for a clean Level II, and $50 for a clean Level III. Those carrots, however, also come with a stick. If an operator gets a violation, they're charged $20 per violation.
The program "gives the drivers an incentive to keep their stuff together," Raue said. "I don't want any CSA points, [the drivers] don't want any CSA points, so we all get along there."
[Related: Suprise Trucking's long road to resurrection]