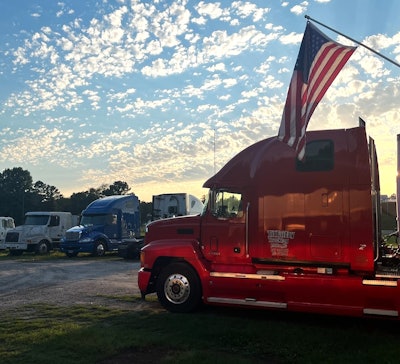 Til Friday Trucking
Til Friday Trucking, led by Michelle Hefner out of Maiden, North Carolina, puts all its chips on a simple bet, an honest day's work for an honest day's pay. The now two-time Small Fleet Champ semi-finalist operates five trucks with two employed drivers and two owner-operators, only runs local, has drivers home most every night and weekend, and guarantees minimum daily pay to available drivers, whether they run or not.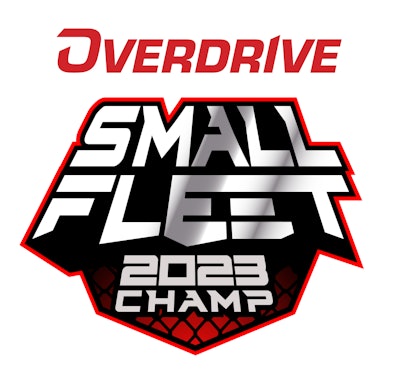 Perhaps the secret to Hefner's success lies right there in the name. "People remember the name," said Hefner. "We don't get paid til Friday, and we own our own company, so we're only gonna work til Friday."
In a trucking industry that so often demands work-life balance be sacrificed at the altar of productivity, Hefner and Til Friday hold the line against weekend work, driver detention, repair bills, and virtually every other irritant in the business with a well-thought-out model that's seen the fleet double its size over the last five years. Since our first profile of the fleet, Michelle Hefner and company have persevered through the storm of high fuel and declining rates with a close eye on fuel discounts and active engagement with customers.
The past 12 months have brought newly intense bid competition from larger trucking companies, she said. "Rates have slipped so much and the bidding has gotten really tough trying to compete with bigger companies -- and you just can't do it." She's lost some business on account, including a dedicated Monday run that had been like clockwork for Til Friday until recently.
That customer and some others have moved away from traditional annual bidding to every six months, inviting brokers into the second round. That's when she lost the lane, holding the line on the rate she needed to remain profitable.
She makes up for lost work by engaging with other local companies with potential business. "I'm working on picking up a couple more" now, she said in August.
In short, Hefner remains firmly in control, despite the challenges. Her honest, up-front approach to customer engagement extends to the two drivers and two owner-operators who execute the business's bread-and-butter hauling. They're all paid on percentage, and Hefner prides herself on providing transparency with the rates.
"These guys come from always feeling like they're getting hoodwinked," she said. There's "no law that says they're allowed to see what the actual rates are," but with the percentage pay, they can get a pretty clear idea with a little math. If there's ever a question, "I'm up front. ... I'm happy to sit down and show it to them."
Til Friday hauls packing materials and recycled products, with a big contract from a manufacturer of paper products for companies like Chick-Fil-A and Instameal. "I enjoy working with Til Friday," said Tawana Thomas, the plant manager at Commercial Plastics Recycling. "They all are like family and the service is excellent. If I plan a week in advance or need a last-minute trip or drop, Michelle and her crew make it happen. It's nice to not worry about things. There are a million things going on, and I don't need another problem."
With the competition over the last year, Hefner said the customer's appreciation shows on lanes where Til Friday may be secondary or farther down the line of carriers in the bid outcome, yet Til Friday still moves the freight. Hefner's positive about prospects through the current down cycle, with a steady-as-she-goes approach to service: "Just keep your head down, keep digging, do a good job. They appreciate that," she said. "Our couple that we run for all the time -- they appreciate our dedication and that we do what we say we're going to do. I feel like we'll come out on top."
Hefner also prides herself on having cultivated relationships with brokers for spot freight and some other shippers as well, all who know her work and prefer her, which has helped to drive profitability.
"A lot of people can't stand brokers, but find the right ones, treat them right, keep them updated on shipments, and they'll love you and call you every single time," she said.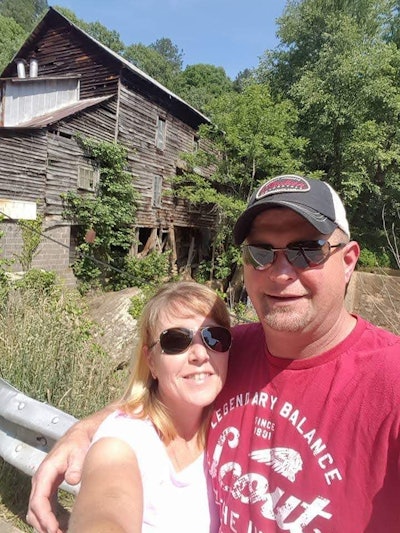 Further, Hefner places a high priority on making sure her operators have a chance for predictable shifts. And predictable income when, despite her best efforts, a load for the day falls through. If ever she has no work for a driver, that driver gets $100 for the day, no questions asked.
"If I can't find you anything to do, if there's no freight for you to run tomorrow but you're willing and available to run it and it's my fault you're not running, you're still going to make $100," she said.
She works to deliver on the home time promise in the very name of the company, too. "We don't work on the weekend unless something spectacular happens," and even in those cases, operators get advance notice and have some flexibility there. The name of the game at the carrier is, and always has been, Til Friday.
While the name and philosophy might make for good recruiting material, Hefner said she's truly not in the business of recruiting drivers, and that all of her operators have thus far been people she knows personally. Her husband, a high school friend, and a few others, all of whom got in on referrals, make up her small fleet.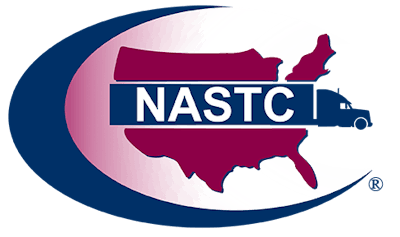 Further down the family line, Hefner's son owns a diesel repair shop, A & S Truck Repair in nearby Lincolnton, where all her trucks, company and otherwise, get top priority.
"We work on our own equipment," she said, but the son's shop handles a good deal of the work, too. "We split the shop with him, and even with the owner-ops, we drop everything to help them with their equipment when something happens. We know as truck owners, with one major breakdown, you can lose everything."
That's where the fleet's five trucks for four drivers comes in handy. "We have a spare truck not just for us, but if an owner-operator's truck is down he can still keep making money."
Til Friday's fight to rein in costs this cycle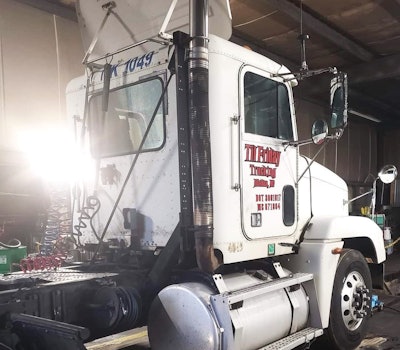 Though some relief to 2022's dramatic spike in fuel prices came over the course of 2023, prices went back up over the last month or two. Hefner and company are prepared on two fronts, she said. "We changed over to get a better fuel discount," joining the fuel-card program of RTS Carrier Services. At a new diesel lane at the Sheetz stop in nearby Hickory, North Carolina, "we're getting good discounts." Likewise elsewhere: "20-25 cents off a gallon, which adds up quick."
Customers, meanwhile, have moved to adjusting fuel surcharges on a daily basis rather than weekly, a better hedge in many cases against the past year's sometimes very fast-rising prices. "The fuel changes so much every day," Hefner said. "We've seen it go up by 20 cents in a day. It's been rough and we've been holding on and digging in."
Some customers, too, changed payment terms from 30 to 40 days, some even slower, "and you start digging into your own reserves" to make payroll and account for other costs, Hefner said. At one point this past year, there was talk of furloughing some of the drivers, potentially alternating weeks on and off for each of the company's owner-operators. One of those owners, though, "just said, 'No. I'm going to keep working because we don't want to lose the freight. Pay me when you can.'"
Luckily, none of that came to pass, thanks to effective financial management, and clear commitment among all the team members. "You can't ask for better than that. Everybody's had to make sacrifices, [but] our drivers believe in us," Hefner said, even after she suspended the $100 daily guarantee for the leased owner-operators in a bid to backstop some of the freight-rates decline.
Hefner does her best to keep valuable partners in and around her region close through it all. Jeremy Godwin, owner of H&R Transport, a small fleet peer in the area who hauls dry van and bulk tanker commodities, called Til Friday a "sister company," and said the Hefners have been helpful toward his venture every step of the way.
"They're good to do business with, we run loads for them and they help me out with loads sometimes," said Godwin. "You couldn't ask for a better couple."
H&R uses the Hefners' diesel repair shop as well, and Godwin seconded the claims about Til Friday's work environment.
"They have a tendency to get drivers and keep drivers," he said. "They run two or three trips a day and can be done by two or three o'clock and make their money."
Another selling point for operators is the hassle-free nature of the more-local hauling they do, where Hefner said they don't have a need to use logging devices, but timesheets.
Hefner's playful naming scheme extends to the trucks, with a '97 Mack she calls "Clifford the Big Red Dog" and two Freightliners called "Snoopy" and "Underdog."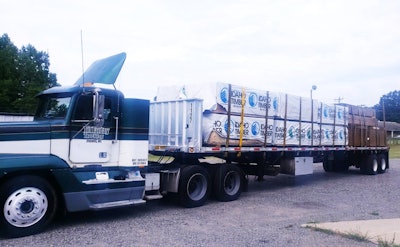 Hefner credits her success thus far to taking things slow and easy and only betting on people she knows well among drivers, customers and even fellow fleets.
In an industry so often obsessed with growth at any cost, Hefner has a good handle on maintaining and building the relationships that have treated her well, also with a tireless dedication to maintaining her standards. As far as future growth goes for the business, "we weren't really looking to grow" in past and "we're not going to grow fast" in future, she said. In fact, her recent-years growth came after owner-operator friends came to admire her operation and were "begging" to lease on. Overall, she said, she's extremely slow to hire as she hopes to maintain quality across the board by going on "gut" instinct about new trucks and drivers.
"We're really particular about who we'll let work for us, who we'll let represent Til Friday," she said. "Our drivers are the face. ... If they're late or lay out or don't secure their load, it looks bad on us."
Catch Hefner and company at the Southern Classic Truck Show later in September, and otherwise with her nose to the grindstone booking loads, but only til Friday comes.
[Related: 10 hard-won-success stories, across two categories: Meet Overdrive's 2023 Small Fleet Champ semi-finalists]