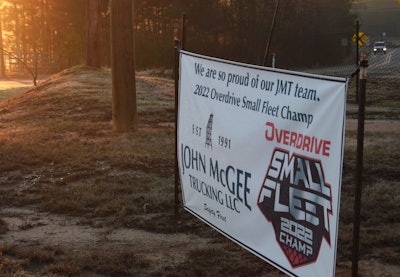 For owner-operators with authority, often enough, the dream is growth. Purchase another truck for a trusted driver to fit the needs of a growing customer, build the personal nest egg, invest in the business for further growth with that or new customers ... retire in style. For the competitors in Overdrive's annual Small Fleet Championship, now in its fourth year and sponsored by the National Association of Small Trucking Companies, it's not just a dream, though it may have seemed one of the old pipe variety when John McGee bought his first R-model Mack used to haul logs for his brother-in-law nearly 30 years ago.
Today, McGee and his wife, Brenda, with 20-plus employed professional drivers preside over a fleet of nearly as many Macks, hauling production water from oil and gas wells in northern areas of Louisiana and surrounding states. After being named semi-finalists for the inaugural 2020 Small Fleet Champ award, the McGees won their 2022 title tilt to emerge victorious at NASTC's annual conference in Nashville, Tennessee, where this year's winner will similarly be unveiled the first full day of the November 2-4 event.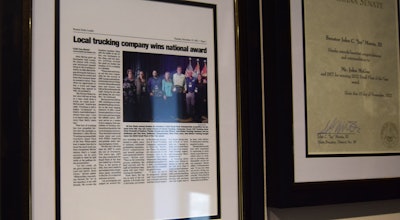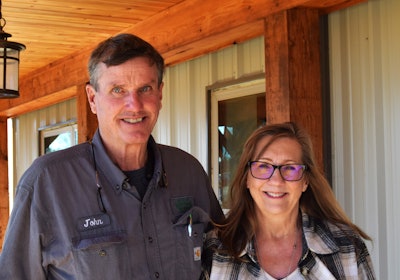 Since their big win in October 2022, John McGee has continued to thrive and even grow the fleet slightly with the delivery of six more trucks, most to replace Mack Pinnacle daycabs approaching the end of their warranty terms. Those new units execute a short-trade-cycle strategy put in place pre-pandemic that supply-chain snarls threw a few wrenches into. Nonetheless, he's so far managed to keep his fleet under warranty, working closely with Volvo/Mack dealer Tuckers Truck in El Dorado, Arkansas, to whom his used rigs have been sold back so far.
He's looking ahead to further replacements and potentially some new additions within the next year.
[Related: Small Fleet Champs on managing biggest difficulties, fears: From diesel hikes to insurance, accidents, more]
Talking to McGee and, really, all of the competitors in the Small Fleet Championship through the last years, what I hear routinely is not just the confidence of a business owner in control of the details of complex operations, but something less obvious, and perhaps even more important -- true care for, and admiration of, the men and women along for the ride.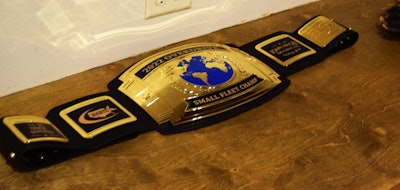 McGee's really excelled in that regard, with top operators at the company rewarded handsomely -- some well into the six figures for annual income, for instance. And I know there are dozens upon dozens among you that fit that bill, too. With a couple weeks left for this initial entry period for Small Fleet Champ competitors, here's a hats off to you, and my sincere encouragement to you to enter your own business.
Though times are tough for many, I know, at present, as NASTC chief David Owen put it to me back in April, "small companies" with the qualities of success in place to sustain through the slow periods "do really, really well on the upside." If that describes your operation, enter today.
Businesses with motor carrier authority over 2019-'22 and operating at least three and no more than 30 trucks at the end of last year are eligible for the Small Fleet Champ award in one of two divisions this year.
[Related: A new era for CAP Trucking, 2022 Small Fleet Champ]