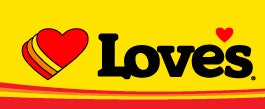 Love's Travel Stops has opened its fourth store in the state of Florida since 2014 this week with the opening of a Davenport location.
The new location is along Interstate 4 and U.S. Highway 27 in Davenport, Fla., and it features 69 truck parking spaces, seven showers, a Love's Truck Tire Care facility, RFID cardless fueling, CAT scales and an Arby's restaurant.
"We are excited to open our first stop on the busy U.S. Highway 27 in central Florida," said Greg Love, co-CEO of Love's. "We look forward to providing drivers with great services in our store and a safe place to rest. Davenport allows us to serve more Customers in a busy area of Florida, and it shows our continuous efforts to strengthen our network of stores in the region."
The other newer Love's locations in Florida include Fort Pierce, Fort Myers and Mossy Head. In total, Love's has 12 locations in the state.