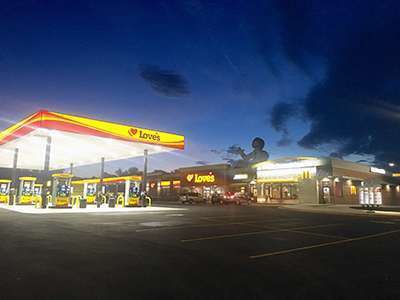 Love's Travel Stops announced this week the opening to two new locations – one in Tolleson, Ariz., near Phoenix, and one in Meadowview, Va.
The Tolleson location on I-10 west of Phoenix offers 89 truck parking spaces and seven showers, along with Subway and Carl's Jr. restaurants. It's also the third Phoenix-area location, joining the company's Buckeye and Chandler locations.
Along I-81 in Virginia, the Meadowview store includes five showers, 72 truck parking spaces, and Subway and McDonald's restaurants.
Both stores are open 24 hours and offer CAT scales, RFID cardless fueling, gourmet coffee, fresh fruit, gift merchandise, electronics and more.