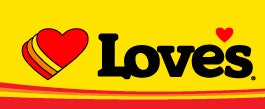 Love's Travel Stops has opened its 70th Oklahoma location with an 8,000 square-foot store in Enid along Highway 412 at 42nd Street.
The new location has 63 truck parking spaces and includes five showers, RFID cardless fueling, CAT scales and other services for drivers. It also offers a Carl's Jr. restaurant.
"We are excited to open a new store on U.S. Highway 412 just outside of Enid," said Greg Love, co-CEO of Love's. "With the strong local economic activity as well as the trucks servicing the oil fields, we feel our Customers will enjoy additional parking, dining options and other driver services along this major thoroughfare."
With the addition of the Enid, Okla., location, Love's now has 380 stores nationwide.