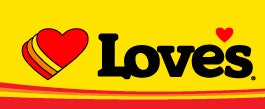 Love's Travel Stops has announced the opening of two new locations in Kansas this week – Belleville and Liberal.
Located along U.S. Highway 81, the Belleville location offers 65 truck parking spaces, five showers and a Subway restaurant. The Liberal store, located along U.S. Highway 54 and U.S. Highway 83, is the first Love's to feature a Taco John's quick-service Mexican restaurant. This location also offers 36 truck parking spaces and two showers.
"We're excited to offer our customers a new and enjoyable dining option with the addition of our first Taco John's in Liberal, Kansas," said Greg Love, co-CEO of Love's. "Providing more options for our customers has been a priority for us this year, as well as continuing to add services such as parking, showers and more."
Both 24-hour truck stops also have RFID cardless fueling, CAT scales and more.