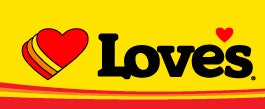 Drivers traveling on I-74 in Knoxville, Ill., now have a new option for parking as Love's Travel Stops opened a new location off of exit 51 this week.
The new store offers 94 truck parking spaces, along with Subway and Chester's Chicken restaurants, seven showers, a Love's Truck Tire Care Center and more.
Love's now operates four locations along 300 miles of I-74 including St. Paul, Ind., Pittsboro, Ind., and Le Roy, Ill.