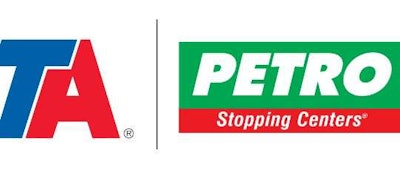 TravelCenters of America has announced it is opening a Bob Evans restaurant at the TA on I-70 at exit 126 in Hebron, Ohio.
The restaurant, which seats 116 customers, will be the chain's first to open at a TA. There will be a full menu, along with a bakery case with pre-packaged food to go. The restaurant is open daily from 6 a.m. to 11 p.m.
"The addition of Bob Evans provides our drivers and guests with yet another high quality food option along their travel route," said John Ponczoch, senior vice president of the TA Restaurant Group.