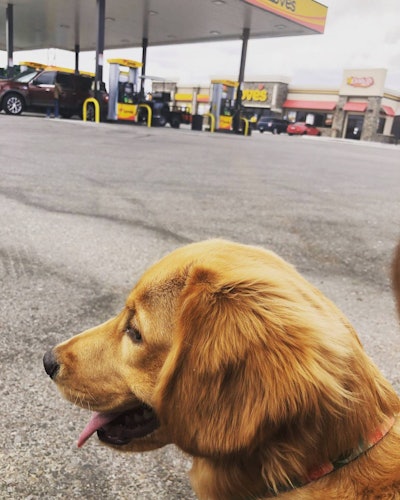 Love's Travel Stops recently opened dog parks at five locations to help cater to truck drivers and other travelers with four-legged companions.
Each dog park is approximately 50-by-100 feet and includes double air-locked gates for pet safety, well-maintained pet waste stations, a bench, smoker's receptacle and an off-leash area for pets to roam. The parks are clearly marked from the parking lot and are open to both truckers and the motoring public.
The Love's locations currently with dog parks include Charleston, Tennessee; Lenoir City, Tennessee; Dillon, South Carolina; Orangeburg South Carolina; and Sidney, Ohio.
The company plans to open a park at the Choctaw, Oklahoma, location on Dec. 15, along with 29 additional sites in 2019. Plans beyond those locations are dependent on customer feedback, the company says.