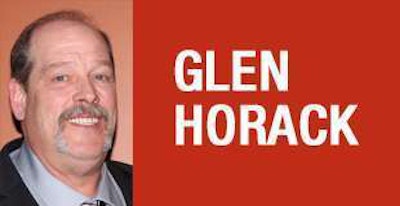 The Truckload Carriers Association and Overdrive partner annually to name the country's top owner-operator. Three finalists for the 2015 Owner-Operator of the Year were named in January, and Overdrive will be highlighting all three this week.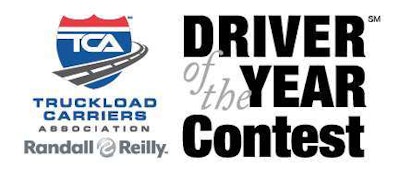 It's all about trucking for Glen Horack. The resident of Eckland, Mo., has been team-driving for three years with his wife, Karla, typically staying out for 10-12 weeks at a time. In their 2014 Kenworth T680 leased to Prime Inc., they run a dedicated multi-drop flower load every week from Miami to Alberta, Canada.
With the timeliness needed to transport that delicate freight, the Horacks must account for time at border crossings and the weather. Yet Glen Horack has logged 100 percent on-time service.
He has been driving a truck for 31 years, the last 21 as an owner-operator with Prime. "He continues to impress us with his professionalism, safety and service with these loads," says Robert Low, President of Prime.
Horack is one of three finalists in Overdrive's Owner-Operator of the Year contest, which it produces with the Truckload Carriers Association each year. The winner, who will receive $25,000 in cash from sponsors Love's and Cummins, will be announced this week at TCA's annual convention.
With his wealth of experience, Horack has three key principles for budding owner-operators:
"First, pay attention to the details. Watch what you spend, how you run your equipment, and always keep your eyes moving. Always!
"Next, haul freight that nobody else wants at a premium rate. It's much easier to make a living when you're not fighting everybody for freight."
Finally, the one that he gives the most credit for his success: "Timeliness. Plan before you go."
Horack is "a safe and profitable driver" for Prime, says Steve Field, safety director. "Many drivers will tell me that they need to get the job done and cannot go as slow as we recommend. Well, Glen has proven that it is possible to get the job done on time and safely."
Horack acknowledges that the partnership with Prime has benefited both parties: "They're friendly, make me money and leave me alone."
Horack hopes to retire in nine years, buying his final truck with cash in the next two years. After that, instead of saving for another truck purchase, their savings payments will enable him and Karla to go see everything they've missed while working on the road.
In the meantime, Horack says, "I plan to continue to run my business in a safe and very profitable way while helping to promote a positive trucking image and helping new people into the industry."