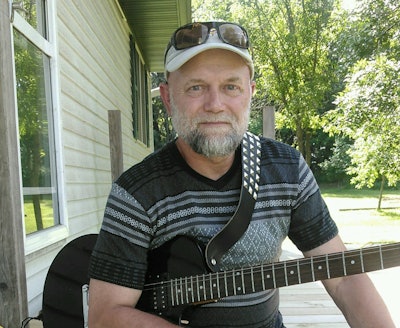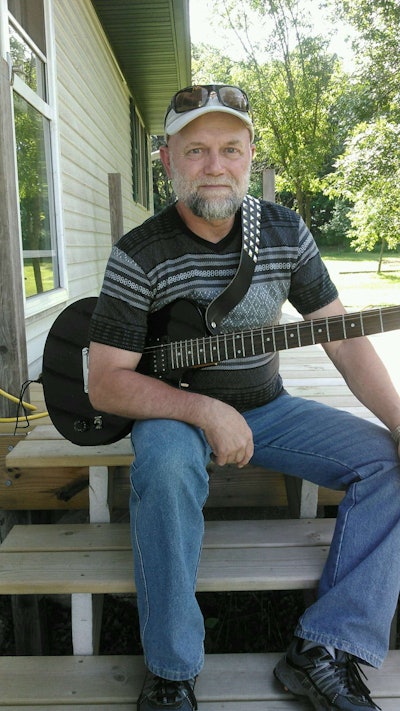 Keith Snyder is one of three truckers who will perform in competition at 3:30 p.m. Aug. 27 in the Kay Bailey Hutchison Convention Center in downtown Dallas for Overdrive-Red Eye Radio's Trucker Talent Search finals at The Great American Trucking Show.
Truck driver and recording artist Tony Justice will emcee and provide musical entertainment. Immediately after the competition, Justice, who released his new album Brothers of the Highway earlier this year, will open for the Friday night concert featuring headliner John Michael Montgomery.
A panel of judges will pick the Trucker Talent Search winner, who will receive $1,000 and a professional studio recording session provided by AxleOutPro, a service that helps determine the best trailer-axle position for maximum fuel efficiency.
"I have a lot of friends and family that are struggling with alcohol and drugs. One of the lines in the song references that and my take on dealing with those problems in your head. Some people I know turned to drugs and alcohol, but Jesus is the one who helped me through all that."
Independent owner-operator Keith Snyder, 59, has been driving for 30 years, but his involvement with music goes much further back. His mom was a pianist and his dad a guitarist, so they were able to play together for occasions such as Christmas gatherings.
Snyder began playing drums at age 13, but when his family relocated to a new house, the drums were not welcome. His dad got him a bass, and by the time he was 18 or 19, he started gigging at bars, continuing for about 15 years.
He didn't get serious about writing music and singing until his bar scene career was winding down. He'd been driving local, which made focusing on music a little easier. But even now driving over the road in his 2009 Volvo ISX, Snyder keeps his singing and electric guitar chops in shape.
"I sing while I drive, and when I get a chance to stop, I get out the guitar and jam a bit," he says. He also plays at truck stop chapel services across the country on Sundays. "Every now and then, I'll play something I've written, but mostly I do contemporary songs that have become pretty popular."
Snyder and his wife, Terri, own a 20-acre ranch in Isanti, Minnesota, where they have four dogs and raise alpacas, chickens and cows.