Three singing truckers will compete this month at The Great American Trucking Show in Dallas, where the drivers have been invited to participate in the Overdrive-Red Eye Radio Trucker Talent Search finals.
They were selected by judges from 42 entries. The winner will receive $1,000 and, courtesy of trucking vendor Axle-Out Pro, a studio recording session.
Trucker and recording artist Tony Justice, who drives for Tennessee-based Everhart Transportation, will emcee the live competition Aug. 25, the second day of GATS. The winner will be featured in more detail this fall in Overdrive.
This is the first of three profiles highlighting this year's finalists. See all three profiles at this link.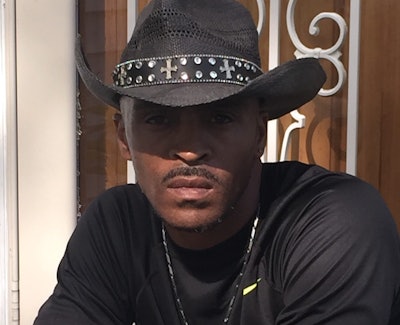 Bio:
Terrance Mathis, 47, of Rockford, Illinois
Company driver, Kloeckner Metals
Driving for 28 years
Terrance Mathis' interest in music is rooted in years of singing in choirs and other church groups.
He starting recording songs on his phone about five years ago and posted his first YouTube video three years ago.
Mathis' specialty is changing the lyrics to popular songs. "I do parodies most of the time and try to relate it to trucking so that it relates to what I do," he says.
Once Mathis gets familiar with a song's melody, he starts on the lyrics. "In this industry, we hear and see quite a bit — whether it's good or bad, there are no filters in what I hear or what I see."
Mathis finds inspiration in musicians who have overcome obstacles to be where they are today — "Sylvia Mathis Manning, Ice Cube, Ray Charles and a newfound influence, Paul Marhoefer," a Trucker Talent Search 2015 finalist.
His father played a pivotal role in his decision to be a truck driver. "When I was 10 years old and tall enough to reach the gas pedal, my father put me in an old '67 International dually with no power steering, no AC and a cracked windshield," he says.
Once Mathis was able to drive, do some repairs and load and unload, his father paid him an allowance to haul bricks to the new home he was building. Since then, "I have had an indescribable love for trucking and hauling heavy freight," he says.
Seventeen years ago, Mathis married his high school sweetheart, Cleashetta Lee. Their four children range from 8 to 26.
Mathis wants to "bring as many of our brothers and sister truckers together as one big family. I know that sounds crazy, but in this day and age, it seems like it has become truckers against the world, and if we don't help each other, who will?" he says. "Sounds far-fetched, but I guess it is the old school in me that keeps this dream alive."