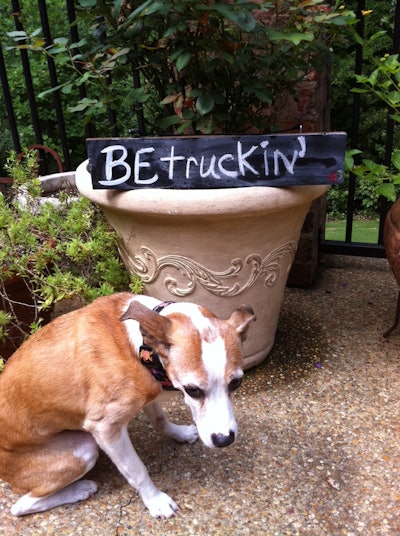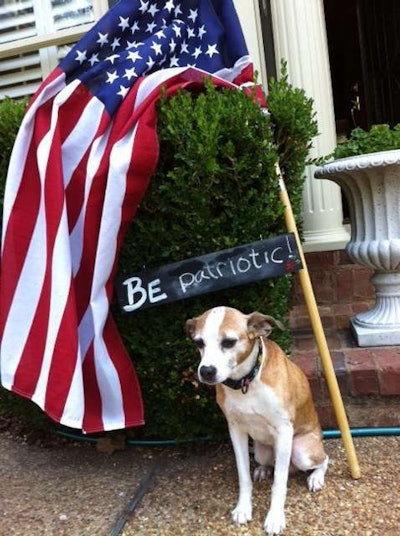 Doug Dog, a 17-year-old mixed breed canine, has his own twitter account, is accruing readers and, increasingly, more of his twitters are about trucking. Of several outstanding in-cab companions chronicled on OverdriveRetro on "Years Ago" highlights, Doug Dog is the first tweeting dog I've ever known.
Check out Doug's tweeted "be attitudes," at twitter.com/DougDog3 The pooch, 117 years old in human years, has sage advice that truckers and pet-lovers alike would most likely enjoy and benefit from. (For perspective, I'm one who also regularly reminds my friends that dog is God spelled backwards.)
Perhaps ironically, as the season's most oppressive heat bears down in the dog days of summer, many times pets are the ones who keep us tethered to the common sense parts of our lives – humor and basic caring (food and water seem to work wonders). For those truckers who love their dogs or cats even on the hottest of days, many on Overdrive's editorial staff share the sentiment.
Doug Dog comes by his own brand of humor and trucking insights via owner Carolyn Magner – Truckers News columnist, "I'm Just Sayin'" blogger and longtime Overdrive contributor. The twitter account started after Magner sent her daughter an email with advice from the family's much-loved dog. "She posted it on her twitter and everyone started asking for more," Magner says. "The 'Be Attitudes' is a chalkboard with the word, BE on it. Every day I add a new word and pose Doug in front of it."
An integral part of the family, Doug Dog's purpose in life "is to smooth over the rough spots and make everyone happy," Magner says. "He is happiest when everyone is on the bed watching TV and, hopefully, someone will give him a little taste of their ice cream."
The roundup of editors' dogs (and one special cat) below, in our editors' words, may reinforce what truckers know about pets – they make some of the best long-distance pals anyone could have – no matter what time of year: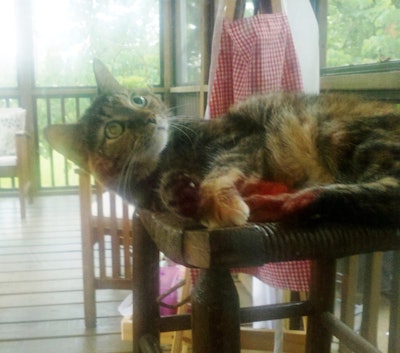 "This is Moxie, the more sociable of a pair of sister tortoiseshell cats my wife and I have had the pleasure of cohabiting with since we were married. She took them in in the year 2000 in Chicago, before I knew her, as kittens, making them round about 11 years old. The loner of the pair, not pictured, appropriately, is named Isobel, and the most sociable Isobel gets is taking her place sprawled out on a round white shag rug just behind my desk chair. If someone new (or my 3-year-old daughter) ever enters the vicinity, though, she disappears. She might be my favorite cat in the whole world."
– Todd Dills, Overdrive and Truckers News senior editor, Channel 19 blogger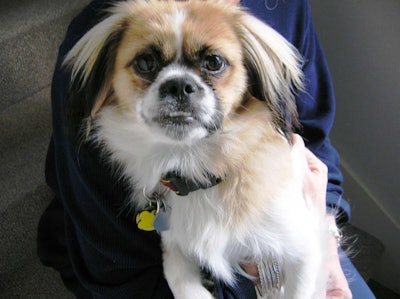 "This is Goggles, our — we think — Tibetan spaniel, Pekingese mix. We collected him from the Humane Society when he was about 5 months old. He's almost 2 and can't bear to be separated from us. He's playful with all other dogs, but is a masterful watch dog when he hears strange noises. I take him running — I jog, he sniffs and trots."
– Max Kvidera, Overdrive and Truckers News senior editor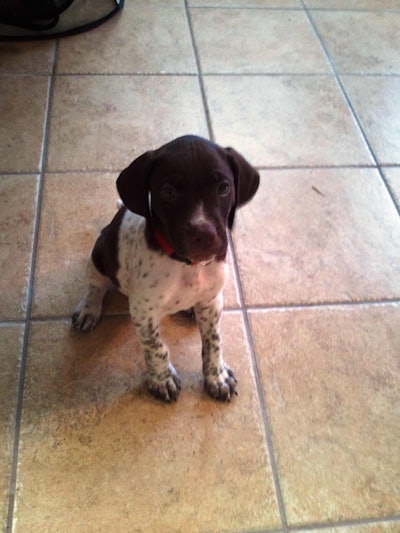 "This seven-week-old overly-adventurous German shorthaired pointer pup – Leroy – has been the center of my home's attention for about a week and a half. Though he's mastered the sit command already, he's still having trouble figuring out his leash, his dog bowl and how to sit still. There's also not a thing in this world he doesn't want to put in his mouth for a few good seconds of gnawing."
– James Jaillet, Overdrive and Truckers News associate editor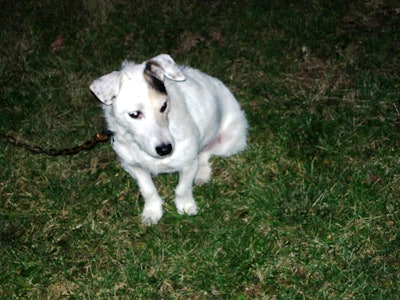 "This is Maggie, named in honor of Margaret Thatcher. (My son had a British roommate when he got her.) She is actually my son's dog, but still very close to my heart. She is a nutty little Jack Russell who still sometimes likes to play aggressively, and runs around an open yard when she gets a chance, even though she is 14 years old!"
– John Baxter, Overdrive technical editor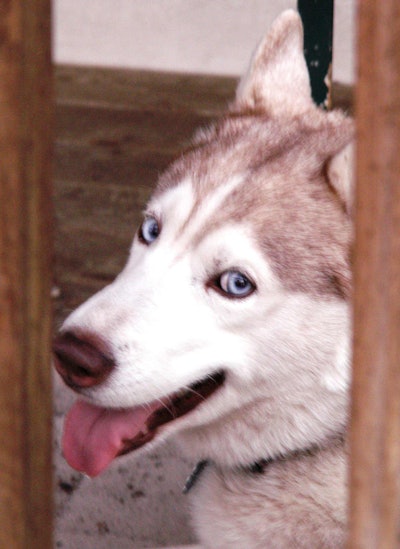 "Sylvie, my family's Siberian husky, lived for 11 years until she went to the great hunting grounds in the sky, where she may be hunting silver tundra fox and enjoying every minute of it. A regular greeting from Sylvie was to get body-slammed. She often stood atop our patio table, peering into the back yard she ruled. Her nickname was Queen of the Universe. That one was pretty much to her liking."
– Lucinda Coulter, Overdrive managing editor