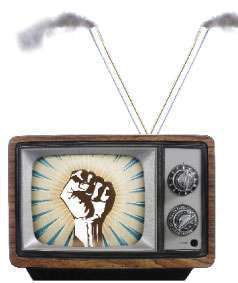 YouTube truckers, unite!
Texas regional hauler James Crow says he's fed up with "minimal – zero – exposure on the national, regional or industry stage for all of us drivers … who make videos and put them out on YouTube." Minus a story or two in the trade press, little attention has been paid to the growing cohort of vid-happy haulers documenting their lives in entertaining-to-odd-to-rousing fashion. Crow's created a catchall portal to promote any driver's YouTube channel at youtubetrucking.com. Check out his 6-minute appeal to driver unity via youtube.com/593films
Channeling your inner wrestler
If you're younger than 35, you may not remember the finishing submission maneuver of pro wrestler Ken Patera: a full nelson (arms hooked under opponent's shoulders and behind his head) combined with a round-and-round swinging of the opponent. Missouri-based Ochs Trucking driver Jason Poirrier is at least old enough to employ it (minus the swing), as the Southeast Missourian newspaper recently reported. On layover in Oregon,
Poirrier "noticed police officers separating a child from a middle-aged man," for whom police had an arrest warrant, reporter Brian Blackwell wrote. When the man broke away, Poirrier was there to catch him. "I got the guy in a full nelson," he told Blackwell.
Let's hang out and talk Bosnian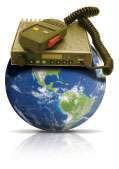 Melek Selase, Delaware-based long-haul driver for Metropolitan Trucking, sees the typical cacophony on CB Channel 19 less as a hindrance to CB use than as an opportunity to get truckers on some of the lesser-used channels for specific purposes. "We have a lot of immigrants who are driving trucks – Bosnians, Russians, Africans" – who, he says, often "feel unwelcome" on the citizen's band. "A Mexican comes on Channel 19 and speaks Spanish, for instance. A certain category of Americans immediately becomes obnoxious, and I don't like that." He's created a document proposing to designate certain channels for particular languages and alternate emergency use. It's available in full in the Oct. 23 post to the Channel 19 blog. Good idea, Melek. n
From the blog
Replace horsepower with oxen power?
News about the many hurdles faced by drivers and owner-operators in these tough times had @FreightMachine wondering, via the Internet messaging service Twitter, "just how many oxen it takes to pull a flatbed trailer." Bonnie Christiansen (@blczz999) had the sage answer: "Too many!"
" I'm not a rocket scientist, I just play one on Twitter. "
— Alan Bristol (@alanqbristol), after commenting via Twitter.com that the "real rocket scientists"at the American Trucking Associations say proposed cap-and-trade legislation would do little to reduce trucking's greenhouse gas emissions.
For your daily dose of trucking humor, oddities and coverage in the media, visit: www.channel19.blogspot.com.
Send us your stuff!
Overdrive, 3200 Rice Mine Road N.E.,
Tuscaloosa, AL 35406, or e-mail [email protected].
.