Yesteryears' truck stops served professionals
As a driver who started in 1964 and is still going strong in my 1996 Freightliner cabover, I remember well the Hungry Truck Café in Livermore, Calif., described in the December story "Home on the Road." I had my share of 15-inch pancakes there.
The 76 Union Truck Stops in the late 1960s and early '70s were also great places. In those early years before they started self-serve protocol, when you rolled into a truck stop, the attendant fueled the truck, checked the oil and water, washed the windows and sometimes parked the truck. Those attendants were doing the legwork to become drivers themselves.
In the '60s, drivers had to have credentials to qualify for the jobs at major companies; you had to be at least 25 with three to five years of experience. A clean-cut appearance was essential for representing your company and your industry. The owners of truck stops such as Bill & Effie's in Verdi, Nev., [an iconic stop whose ashtrays are collectors items] and others mentioned in the story were aware of the pressures on drivers and knew how to make us, their customers, feel special.
GARY BRYANT | Portland, Ore.
"I sacrificed myself and my life to basically save the kids."
– Trucker Richie McKnight telling WSB-TV in Cherokee County, Ga., Jan. 5 of his injuries after swerving on a hilltop and crashing to avoid a school bus stopped on the road.
What do you think of the FMCSA plan to adjust the hours of service?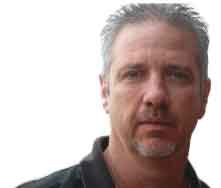 "If you're sitting at a stop for three or four hours, it cuts into your time. The government is trying to take control of everything."
SCOTT GRIFFIN
High Point, N.C. Leased to Landstar

"I've never had a log book violation, but with all of these new rules, it's probably going to cause drivers to screw up their log books. The fewer marks you have to put in a log book, the better."
ROBERT DURDEN
Amity, Ark. Leased to Loggins Logistics

"I guess it would be all right. I just hope it doesn't have too much of a day-to-day effect on drivers."
ADRIAN TATE
Dallas | WTI Transport

"They need to clarify the rules and the changes so we can actually know and understand what we can and can't do."
CHRIS STILES
Batesville, Ark. | Leased to Loggins Logistics

"Whatever it takes for the roads to be safer. Once an accident happens, you can't take it back."
JOHN MINER
Hernando, Miss. | Independent