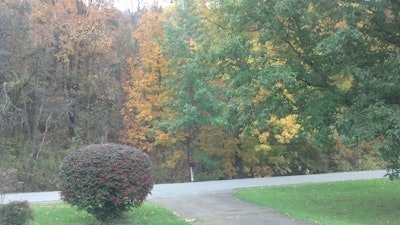 James Morton followed up on our call for views of fall foliage around the nation with this view from North Central Pennsylvania, which he calls home. This one's "looking out of my driveway in the North Central Pennsylvania mountains," he says. The following, meanwhile, is just "down the street"
"Love autumn!" he adds.
Where are you seeing the colors today? You can send us your own photos via the photo submission form linked on our home page.