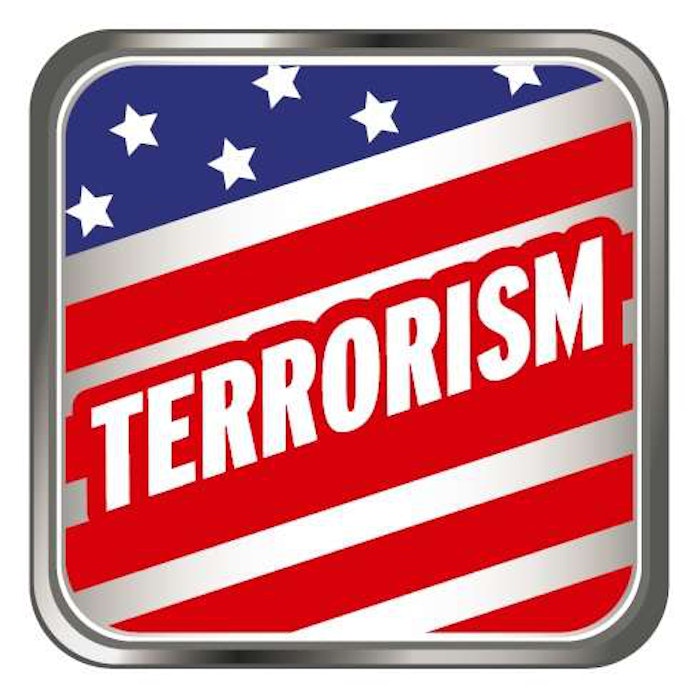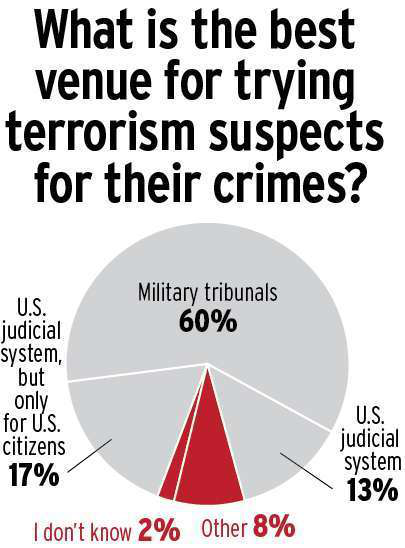 A national firestorm erupted in the wake of the pressure-cooker bombs set off by brothers Tamerlan and Dzhokhar Tsarnaev at the Boston Marathon. The long-standing debate about how to most effectively deal with individuals suspected of terrorist attacks on U.S. soil rekindled, with officials in places as high as the U.S. Senate urging suspension of the suspects' constitutional rights and a declaration of both as enemy combatants.
A significant number of respondents to our polling on the issue agreed in general terms, as 60 percent of readers favored military tribunals as the appropriate venue for adjudicating terrorist acts. "They get hung there faster," noted Michael Cortez, commenting on our Facebook page and reflecting most of the commentary posted there.
Rebecca Martinez: "An eye for an eye."
Josh Cronch: "Anywhere that doesn't cost the U.S. taxpayer."
The only surviving bomber, 19-year-old Dzhokhar Tsarnaev, in the end will be tried in U.S. courts, given his status as a citizen, a procedure President Barack Obama pledged in a national-security-policy speech delivered May 23 to be ideal as the Global War on Terror comes to a close. A third of Overdrive readers agreed with such a process, with almost half of those readers supporting solidly constitutional judicial treatment of all terror suspects.