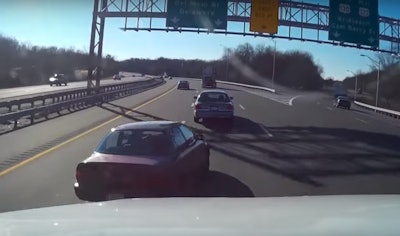 It was a particularly hair-raising moment "on I-295 going South," Milemarker 13 in New Jersey, noted Anthony Johnson with the video above. "The little red car on my left lane just took a right turn in front of me" and across another lane blind, at the last minute, to the exit for U.S. 322.
"This could have turned out bad," Johnson added. The motorist simply "didn't care who was in the other lanes."
Click here to view more Dashcam Central videos.