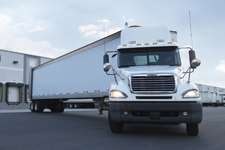 TransCore on Nov. 18 said its North American Freight Index reported a 69 percent increase in spot market freight availability in October, compared to the previous year.
This marks the third consecutive month when spot freight achieved the highest year-over-year levels since 2005, which was a peak year for spot market volume.
On a month-over-month basis, October load volume was stable, with a 0.9 percent increase compared to September.