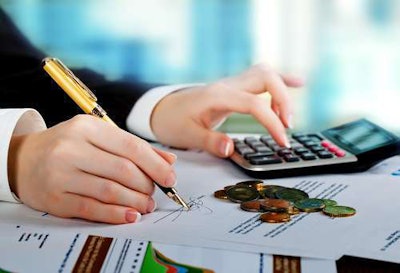 Though some owner-operators may find it difficult to get financing, lenders are much more willing to work with used truck buyers than in recent years, says Eddie Walker, owner of Best Used Trucks in Fort Worth, Texas, and senior adviser to the Used Truck Association. High-mileage trucks make lenders more hesitant, and they do want "decent down payments," he says, often around 20 percent.
With a credit score of 600 or better, buyers can land a 600,000-mile truck with a 20 percent down payment financed for two to three years at 12 percent to 15 percent.
First-time buyers could see interest rates about 18 percent to 20 percent, Walker says, and he warns first-time buyers and buyers with credit problems to be wary of service charges that could add $1,000 or more to monthly payments.
Many lenders are looking past credit scores to "dig deeper" into buyers' credit profiles, says Alicia Collister, finance manager at Davis' Atlanta Arrow location. Yearly earnings, business longevity, how long you've had a CDL, a recent home foreclosure or truck repossession, and items that show up on public records all have a bearing on your financing potential.
Interest rates at her office vary more than those Walker referenced, though, and the main contributing factors are how much you put down, the type of truck you buy, your credit score and your loan-to-truck value ratio.
For owner-operators with good credit and who have a sizable down payment, local banks can sometimes offer rates at 10 percent, Collister says. Those with credit issues could see rates as high as 28 percent.
Her company sells mostly to owner-operators, and lately the majority have been new or first-time owner-operators, she says.
"There is money to lend, and there are aggressive lenders who will be giving new owner-operators the chance to get started," Collister says. "If you have enough money down and your credit is not completely shot as far as a foreclosure, bankruptcy or truck repo, you're going to get approved somewhere."
The upturn in freight over the past two to three years has brought many lenders back into the business, says Scott Carr, president of Transport Funding in Kansas City, Mo. "A couple years ago there weren't very many lenders financing used trucks," he says.
"Freight's available and carriers are giving owner-operators ample opportunity to haul it," he says. "While the price of trucks is high, the ability to make an economic return with that investment is there. All you have to do is put in the hard work."
Carr says meeting debt obligations and saving for a 25 percent down payment should open the door for a first-time buyer's financing. Those buyers also do well if they have three to four accident-free years in trucking.