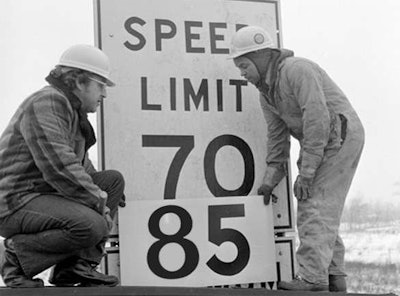 Wednesday marked the opening of the new 85 mph speed limit on Texas State Highway 130, where a 40-mile section of the highway — a toll road — between San Antonio and Austin is now home to the country's highest speed limit.
The stretch of highway is privately managed, and the 85 mph speed limit has been in the works for some time.
As Overdrive reported in June
, Texas Department of Transportation officials told the media they were performing studies to test the feasibility of an 85 mph speed limit for SH 130.
A law passed in 2011 allowed speed limits of up to 85 mph, but this is the first to go so far. Others in the state have posted 75 mph speed limits, and in March, a stretch of 130 between Georgetown and Mustang Ridge and SH 45SE from Mustang Ridge to I-35 in South Travis County became the first to post 80 mph limits.