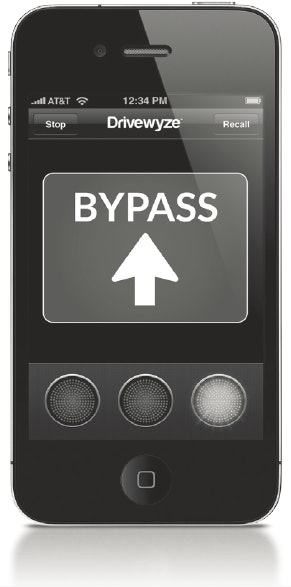 DecisionPoint Systems Inc., a provider of mobility solutions to the transportation industry such as Fleet Control, announced Wednesday, Nov. 14, that it had signed a reseller agreement with Drivewyze to resell Drivewyze PreClear, a new weigh station and inspection site bypass service for commercial vehicle operators. Fleet Control, pre-loaded with the Drivewyze PreClear service, is available to carriers throughout the United States today.
DecisionPoint's Fleet Control productis an integrated solution utilizing rugged enterprise devices, XRS' Turnpike electronic onboard recorder (an EOBR operated in part with a smartphone), proof of delivery and other mobile application options. Additionally, other EOBR suppliers will be providing both Drivewyze and Fleet Control with their products, DecisionPoint said.
Launched in September 2012, the Drivewyze PreClear service provide a convenient, safe, and secure automated bypass solution at both permanent and mobile inspection sites, and is bringing bypass services for the first time ever to many states. The service requires no poles or transponders, and leverages cellular networks and the internet to enable tablets, smartphones and select EOBRs with transponder-like functionality. Drivewyze PreClear also offers intrastate billing options in select states. Find more about Drivewyze PreClear here.