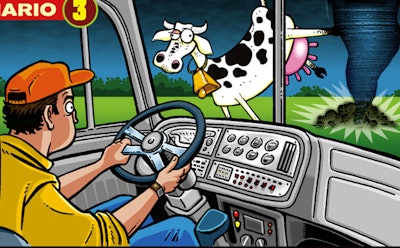 What's the scariest situation a truck driver can happen upon when behind the wheel?
Could be this: A tornado heading directly for you.
In the third installment of the Worst Case Trucking Scenarios, Overdrive examines what a driver should do if he or she happens upon a tornado, or if a tornado happens upon him.
What should you do? Here's a look:
Previous Worst Case posts: