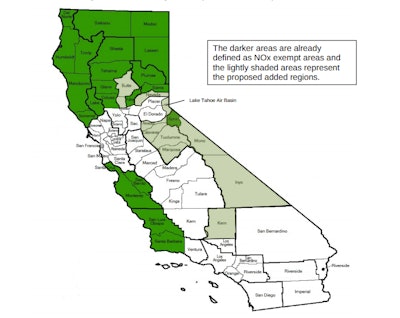 The California Air Resources Board meets April 24 in Sacramento, Calif., in the Byron Sher Auditorium at the board's headquarters. Board members will consider public comment from stakeholders there on several compliance flexibility provisions they've introduced for potential addition to the California Statewide Truck and Bus Rule, which this year required small fleets and owner-operators of trucks with 1996-2006 engines to upgrade or face potential penalties.
Both video and audio webcasts of the meetings can be accessed via this link on the Cal EPA website.
Opposition to the Truck & Bus Rule has been high among owner-operators, as Overdrive has reported, before and after announcement of the new proposed provisions.
Some readers, however, have prepared well for the rule and are looking ahead to better rates for freight in and out of California, as Tilden Curl noted in this bit of related reported.
The board meeting on Thursday will be followed by board voting on the flexibility proposals Friday.