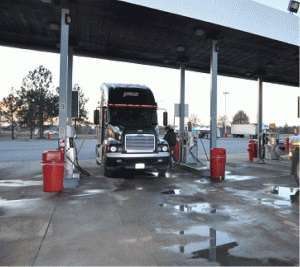 Webasto Thermo & Comfort North America announced a partnership with United States Truck Driving Training Schools to develop and deliver a curriculum to educate truck driving students about how to save money on fuel and better the environment with idle reduction technology.
Webasto said that with the new partnership, the company will be a primary educational resource for truck driver awareness regarding fuel efficiency and environmental impact, reaching more than 1,000 new drivers each year.
"Over the last 20 years, USTDTS has placed over 90 percent of their students into the truck driving workforce," said Dr. Rolf Haag, Webasto Thermo & Comfort North America president and chief executive officer.
The new curriculum will be integrated into USTDTS classrooms beginning Sept. 29 and will be taught to all new USTDTS students. Webasto has equipped the school's training vehicles with an Air Top 2000 ST Bunk Heater and Thermo Top C Engine Pre-heater.
"It is exciting to be able to educate students on the importance of fuel efficiency and idle reduction," said Joseph LaBarge, USTDTS president. "With the cost of fuel, this technology will truly impact their bottom line."