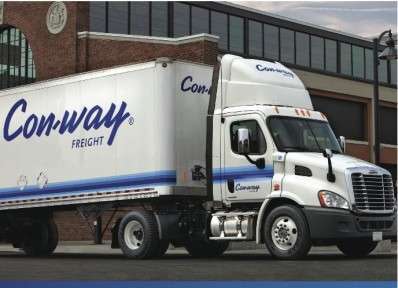 In this era of tight shipping capacity and driver shortages, Ross Reynolds certainly sounds like someone worth retaining. The Con-way Freight driver, based at the company's terminal in Tucson, Ariz., was named the winner of the Commercial Vehicle Safety Alliance's first International Driver Excellence Award, a new annual award that recognizes individuals who go above and beyond the performance of their duties as a commercial vehicle driver.
Reynolds, who has driven more than 2 million miles over nearly 40 years without an accident, has been driving trucks since 1978 and has spent the last 29 years working for Con-way Freight, where he has received numerous awards and accolades. He also was a finalist for the American Trucking Associations' Americas Road Team for three consecutive years. Reynolds also placed in the top four of every Arizona State Truck Driving Championship from 2001 to 2010.
Another company that knows the value of its drivers is Western Express Inc., which is equipping most of its tractors with in-cab satellite TV packages from EpicVue. The Nashville, Tenn.-based fleet is rolling out the systems in 1,600 tractors in its truckload dry van and flatbed divisions – EpicVue's largest single fleet installation to date.
"Our drivers are on the road for seven to 14 days on average, so we wanted to give them one of the creature comforts they have at home," said Robert Stachura, chief operating officer. Western Express is planning to install the satellite antennas, DVRs and 24-inch flatscreen TVs in 150 to 200 tractors per week and plans to complete the installations by September. Afterward, the carrier will evaluate whether to install EpicVue in its 800 power units used in regional and dedicated operations.
Finally, trying to do its part to get more freight on the road is Richmond, Va.-based Estes Express Lines, which recently opened a new terminal in Norristown, Pa., to accommodate increased demand for the less-than-truckload company's services in the Greater Philadelphia Region. Located near Interstate 476, I-276, the Pennsylvania Turnpike and U.S. 202, the Norristown terminal provides 44 doors and is the eighth Estes facility in the Philadelphia area.
"Norristown sits at the junction of a major highway network in the Philadelphia region, and the new terminal will help us continue to meet our customers' growing needs," said Steve Smitherman, Estes' director of operations planning. "The Norristown terminal will help Estes manage an increased workload while continuing to serve our customers with dependability and excellence throughout the region."