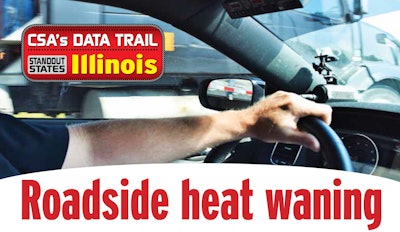 With the CSA's Data Trail update in the June issue of Overdrive, which charted 2014's overall decline in inspection and violation numbers nationwide, Illinois stood as a marked counterpoint to that trend.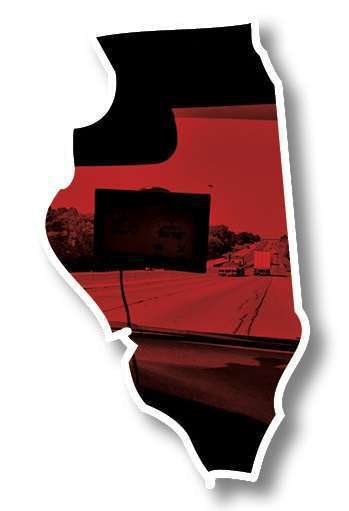 The entirety of the 950-plus-trooper Illinois State Police force, as notes Master Sgt. Todd Armstrong, had been marshaled to actively pursue inspections following a spate of truck-involved accidents showing some truck-driver fault. Over two years, three such accidents resulted in the deaths of two state police officers and critical injuries to one.
Putting that statewide force into motion in truck enforcement didn't present much difficulty, Armstrong says, given "all of our troopers come out of the academy Level 3-certified." While full truck-and-driver Level 1 inspections remained steady over the same time period compared to 2012 (before Illinois' inspection and violation numbers started to rise significantly), 2014's Level 3 (driver only) inspection totals tripled. Based on 2014 data, Illinois made its debut in Overdrive's top 10 most intense states for inspections this year at No. 7, shooting a dramatic 15 places up in the rankings.
Such driver-credentials inspections typically come at roadside rather than a fixed facility. They usually involve a traffic stop with an observed violation, often speeding or another on-highway infraction.
"We're a state that can stop a driver for just compliance with the regulations," Armstrong says. Illinois troopers don't need "probable cause," contrary to what many drivers seem to believe. The same is true about neighboring Indiana, which leads the nation in overall focus on the moving violation as a share of its total issued violations.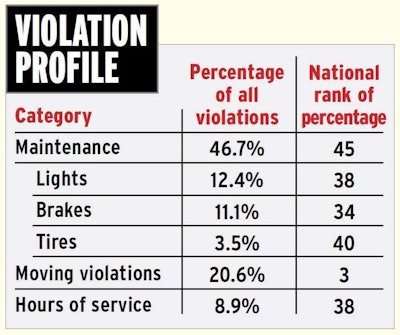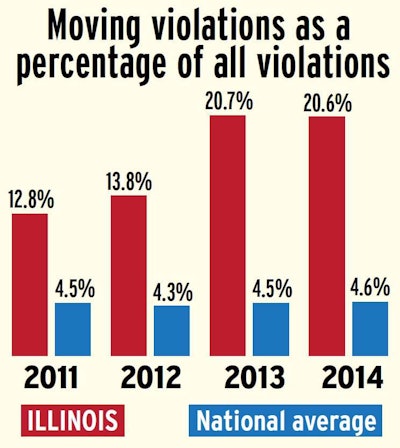 Illinois is not far behind Indiana. Increasing use of the Level 3 inspection has produced a significant rise in moving violations marked on inspection reports. A fifth of all the violations the state issued in 2014 contributed to carriers' scores in the Unsafe Driving CSA Safety Measurement System category, the repository for such behavioral violations. In each of the past two years of Overdrive's violation category rankings, the state has fallen behind only Indiana and Delaware as measured on the proclivity for issuing such violations.
There are signs Illinois has begun to let up, however. Though Armstrong earlier this year suggested 2015 would be another high-intensity year for inspections, as of the end of the third quarter, the state was on pace to conduct almost 71,000 inspections by yearend – nearly 20,000 fewer (about 20 percent lower) than its 2014 inspection high.
Violations issued have shown a more rapid decline. Judging by totals of the first nine months, Illinois was on pace to issue 33,000 fewer violations in 2015, about a third less.