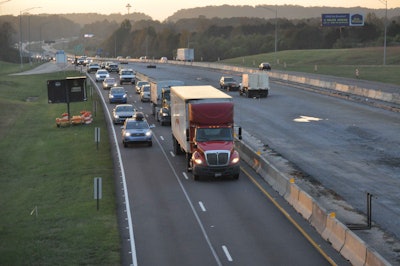 A troubling trucking industry trend from 2008-2009's Great Recession may be looming, according to one industry analyst: An upswing in small carrier bankruptcies brought on by quickly rising fuel prices.
Jonathan Starks of transportation and economic research group FTR said in his firm's latest Trucking Conditions Index report that should fuel prices' recent uptick gain momentum, the industry could see another bankruptcy swell, particularly among smaller carriers like owner-operators. "The market has had the luxury of operating with decreasing fuel prices [in recent years]," he said. "That has now changed and if prices rise quickly it could have a big impact on cash flow, especially for the smaller carriers."
The TCI, a monthly gauge of market conditions for for-hire trucking companies, dipped in February, per FTR's latest report. The dip was spurred by an expected decrease in freight activity. Starks did, however, say freight demand and lower capacity utilization due to increased regulatory activity likely will drive the index higher later this year and into 2017.