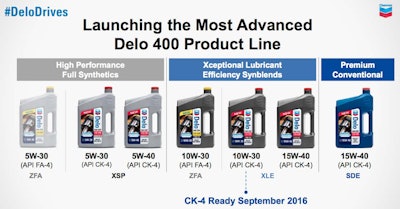 Chevron Delo today at the Great American Trucking Show unveiled its new Delo 400 lineup of CK-4 and FA-4 engine oils, part of the new engine oil category licensing that begins in December.
The new oils – formerly covered under the developmental blanket of PC-11 – will be available Dec. 1, and as part of the rollout Chevron says it will launch a new consultive advisor service to help customers select the best product.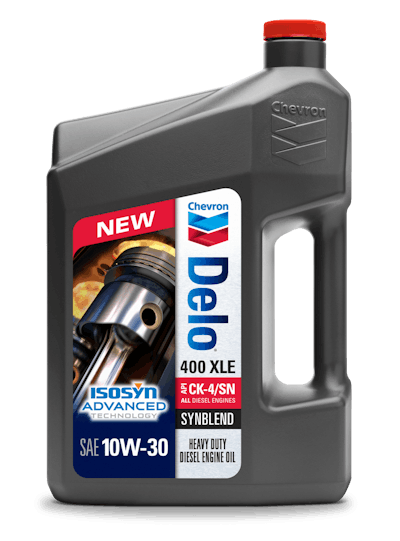 The new Delo oils will feature Chevron's next-generation ISOSYN technology, a unique combination of Chevron's formulation expertise, high performance additive chemistry and premium base oils, that the company says helps extend the durability of critical diesel engine parts.
Chevron says its new Delo 400 product line offers optimized performance and better engine protection than any prior generation Delo product, extending the life of the vehicle and helping minimize the cost of ownership.
The new Delo 400 product line, which Badal says is the most advanced Delo 400 product line to-date, will be available in a variety of viscosities and will support both API CK-4 and FA-4 HDMO categories.
Overdrive sister site CCJ has more on the new Delo 400 lineup at this link.