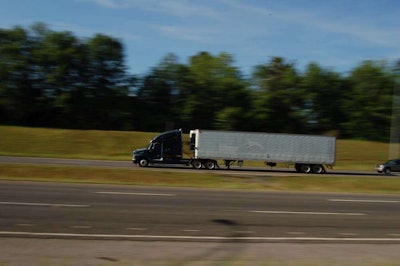 Owner-operators have just two weeks to comment on the Department of Transportation's proposed rule to mandate speed limiters.
The comment period for the rule expires at the end of the day Monday, Nov. 7. The rule would require trucks weighing more than 26,000 pounds to use speed limiting devices, but it didn't specify a speed to which the trucks would be governed.
The rule suggests three possible speeds for trucks to be governed to – 60 miles per hour, 65 mph or 68 mph – but offers little in the way of what a final version of the rule would look like. The DOT is mainly looking for feedback from the industry and equipment manufacturers about the technical aspects of requiring speed limiters on new trucks, as well as trucks already on the roads.
The Owner-Operator Independent Drivers Association, as well as the American Trucking Associations, have asked for an extension to the comment period.
The full language of the rule can be seen here. Comments can be made by searching Docket No. FMCSA-2014-0083 or NHTSA-2016-0087 at www.regulations.gov, or by clicking this link directly.