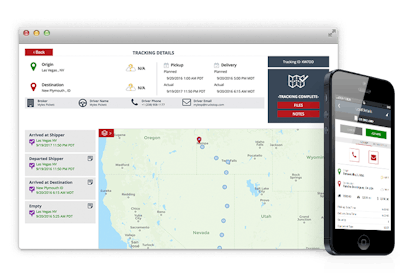 A new mobile app to be launched by Truckstop.com will usher in a new load tracking feature to give brokers and carriers the ability to track loads from pick-up to delivery.
The new app will replace the existing ITS Trucker mobile app and allows carriers to see load details and pick-up and drop information, as well as submit check calls directly.
Truckstop.com says the new Load Tracking feature will allow carriers to limit phone calls by being able to track a load from start to finish. Carriers do not have to have a Truckstop.com freight matching subscription to use the load tracking service in the app.
Brokers will be able to receive updates on a load throughout the process, from when a load is picked up to when it's delivered, along with where the load is and the route the carrier is taking. Brokers will receive electronic documentation of loads and can share that with shippers, Truckstop.com says.
Truckstop Pro members will receive 100 free tracks monthly when they sign up for Load Tracking, and any Truckstop.com member with broker authority will be able to use five free tracks within the first 60 days of Load Tracking and Truckstop Mobile after they launch.