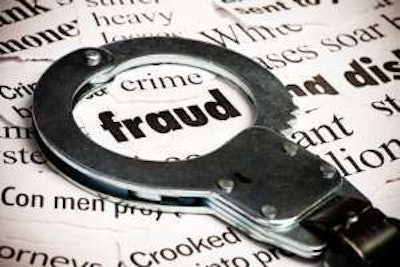 Action in three trucking-related crimes has recently been reported by the Department of Transportation's Office of Inspector General and the Florida Department of Highway Safety and Motor Vehicles, including a scam to obtain and sell USDOT numbers, illegal hazmat transport and a CDL scheme.
Florida DHSMV cuts ties with third-party CDL school, drivers required to retest
The Florida Department of Highway Safety and Motor Vehicles has terminated an agreement with Key Power Driving School after an investigation revealed the school conducted fraudulent CDL testing practices.
Along with FMCSA, Florida's DHSMV found the company had omitted "vital portions of the required three-part skills test" and manipulated CDL skills test score sheets. With department representatives on-site, the pass rate for tests dropped from 60 percent to 11 percent, DHSMV states.
Truckers tested on or after Jan. 1, 2017, will be notified by the department that they must be retested by a compliant third-party CDL tester within 60 days of receiving the notification, or their CDL will be canceled. It is unclear how many drivers will be required to retest. The company operated locations in Miami and Labelle.
Idaho man sentenced after running U.S. DOT number scheme
Aaron G. Hynes of Kuna, Idaho, was sentenced to 18 months in prison and 2 years of supervised release for making false statements to the Federal Motor Carrier Safety Administration. He was also ordered to pay a $100 special assessment and $32,439 in restitution. He pleaded guilty in July to filing a false and fictitious application with FMCSA for obtaining a DOT registration number.
OIG reports Hynes used computer programmers to create a program to automatically fill out at least 10,000 U.S. DOT number applications on the FMCSA website using false and fictitious names, addresses and telephone numbers in order to obtain DOT numbers and sell them to carriers. In October 2015, he submitted through the computer program approximately 2,100 false applications for DOT numbers, OIG adds.
Hynes' scheme cost FMCSA an estimated $51,389, partly attributed to the time and resources FMCSA expended to identify and deactivate the fraudulently obtained DOT numbers. FMCSA has since implemented preventative measures to prevent similar schemes in the future, OIG says.
Missouri man pleads guilty to illegal transport of hazmat
Alba, Missouri-based Roy E. Maynard, owner of Viking Propane, pleaded guilty Nov. 14 to transporting hazardous materials in interstate commerce with a commercial vehicle without a CDL.
He was indicted in May for allegedly transporting liquefied petroleum gas without a CDL to multiple customers in Kansas, Oklahoma, Arkansas and Missouri between May 2015 and April 2017, according to OIG.