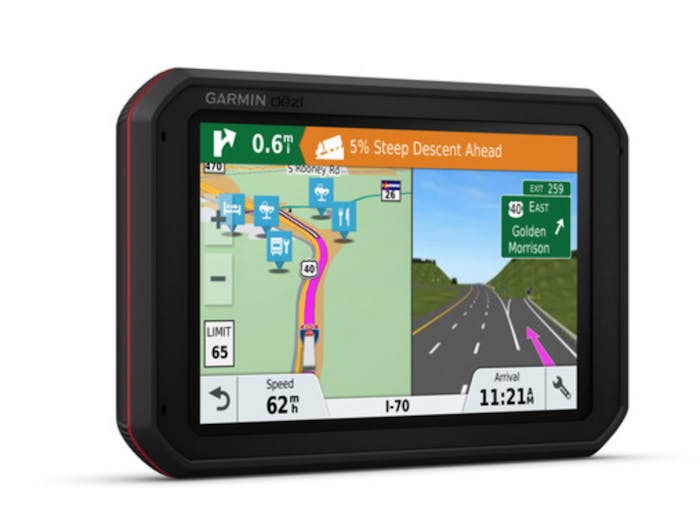 Even the best, most proficient truck driver on the road today needs a little help from time to time, and he can get it from some of today's top technologies.
Garmin dēzl 780 LMT-S Navigator
Garmin's dēzl 780 LMT-S Navigator is loaded with truck-specific features. They include connectivity with Garmin's eLog ELD, custom routing for your truck's specifications to help you plan your trip, live services to help you find locations with available parking, and traffic and weather reports.
Truckers also receive notifications for timely breaks, including locations of rest areas, truck stops and scales; Bluetooth-enabled hands-free operations, including making calls; an option to link to your smartphone to receive text messages from dispatchers and others; built-in Wi-Fi to allow software and map updates; and a service history log.
LG Tone Platinum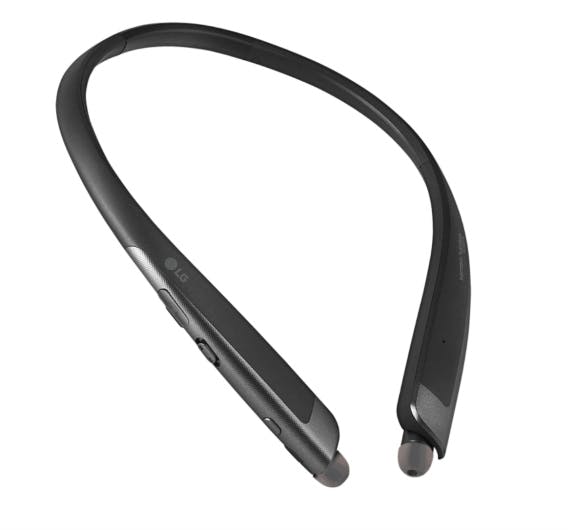 With a multi-layer speaker unit tuned by the acoustic masters at Harman Kardon, the LG Tone Platinum Bluetooth headset delivers unrivaled sound, but it doesn't stop there. With dual MEMS microphones, the Tone Platinum delivers your voice to listeners clearly and without distortion.
That means messages — incoming and outgoing — are heard and heard well, reducing the chance of someone misunderstanding someone else. The Tone Platinum also has a low profile and sits comfortably around your neck. It also features Bluetooth version 5, 14 hours of talk time, 18 days on standby, two-hour recharging time and retractable earbuds.
Plantronics Voyager 5200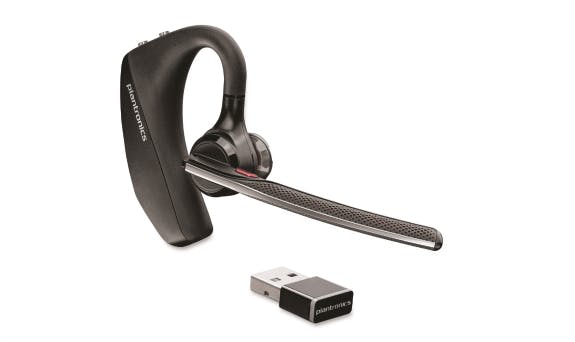 The Plantronics Voyager 5200 headset helps ensure you stay connected and that coming and going messages are loud and clear, and it does it with comfort. The Voyager 5200 uses up-to-date noise-canceling technology to make sure all your calls are clear. It's also lightweight so you can wear it all day even during your longest trips.
The Voyager 5200 also features four microphones and a proprietary DSP that work to cancel disruptive background noise such as traffic; automatically detects if it's being worn, directing audio where you expect to hear it; supports HD Voice over wideband networks and devices to enhance speech quality; lets you activate Siri, Google Now or Cortana with the touch of a button; and features Bluetooth version 4.1 with an extended mobile range of up to 98 feet.
BlueParrott B550-XT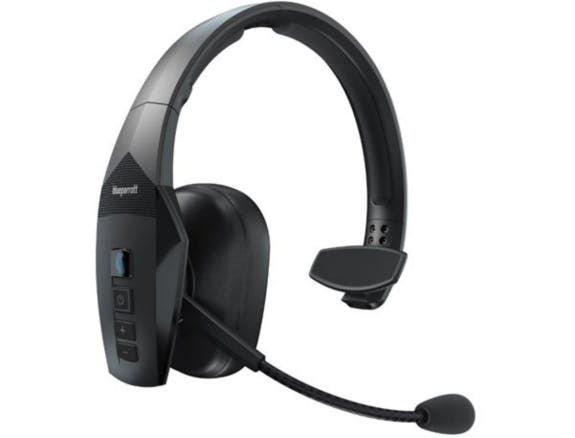 BlueParrott's B550-XT wireless headset features Voice Control Pro to control calls, access voice assistants and control apps, music and GPS directions. All a driver has to say is "Hello BlueParrott," to make use of these and other features. The B550-XT boasts 24 hours of talk time, 500 hours of standby and 96 percent cancellation of background noise.
It also lets you wander up to 300 feet from Class 1 paired Bluetooth devices, and its customizable Parrott Button provides one-touch access to favorite features. The company also says it's the most comfortable over-the-head headset it has ever designed. The cushion size has increased over 10 percent, and that means drivers can wear the headset all the time they are driving without discomfort.
Skullcandy Ink'd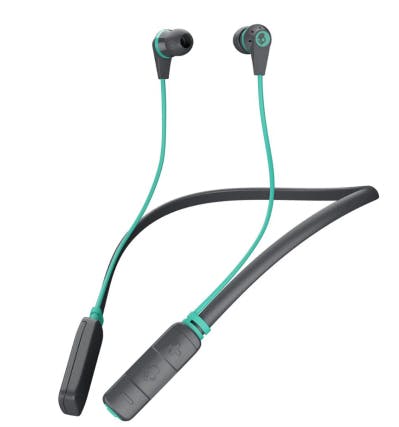 Skullcandy's Ink'd lightweight, flexible collar-style Bluetooth headset provides good quality sound while remaining comfortable to wear. It pairs with a smartphone to make and receive calls and delivers music if you wish. The low-profile Ink'd wireless is comfortable enough to wear all day. Skullcandy's Supreme Sound and a noise-isolating fit allow Ink'd to deliver the clear audio you require.
The flexible collar packs up into one-third its original size for easy storage in a pocket or glove box. An eight-hour rechargeable battery lets you listen longer, and the built-in microphone and remote let you take calls and control your music without having to reach for your phone. It also has a 30-foot Bluetooth range and comes with two sizes of earbuds.