Trucking news and briefs for Thursday, June 17, 2021:
More guilty pleas in New Orleans staged accident scheme
United States Attorney Duane A. Evans announced two more guilty pleas in the widespread staged accident fraud scheme in New Orleans.
Doniesha Gibson and Erica Lee Thompson entered guilty pleas to conspiracy to commit wire fraud for their roles in staging crashes with tractor-trailers.
According to the guilty pleas, Gibson admitted to being a passenger in a staged accident on Oct. 15, 2015, in which the 2014 Dodge Avenger she owned drove into a bus while traveling on I-10. Gibson retained an attorney and made a claim for damages of approximately $677,500.
Thompson admitted that on Sept. 6, 2017, on I-10, she was a passenger in her 2015 Toyota Rav4 that was intentionally driven into a tractor-trailer owned by Averitt Express. She retained counsel and made a claim for damages that settled for $30,000.
In total, the victim trucking, bus and insurance companies paid out approximately $707,500 for these two fraudulent claims orchestrated by the defendants and others.
Gibson and Thompson face a maximum sentence of five years in prison. Upon release from prison, each defendant also faces a term of supervised release of up to three years, and/or a fine of $250,000 or the greater of twice the gross gain to each defendant or twice the gross loss to any person under Title 18, United States Code, Section 371. Sentencing in this matter is scheduled for November 3, 2021, before United States District Judge Sarah S. Vance.
[Related: Widespread staged-accident fraud scheme uncovered]
FMCSA boss visits NY/NJ port to discuss disruptions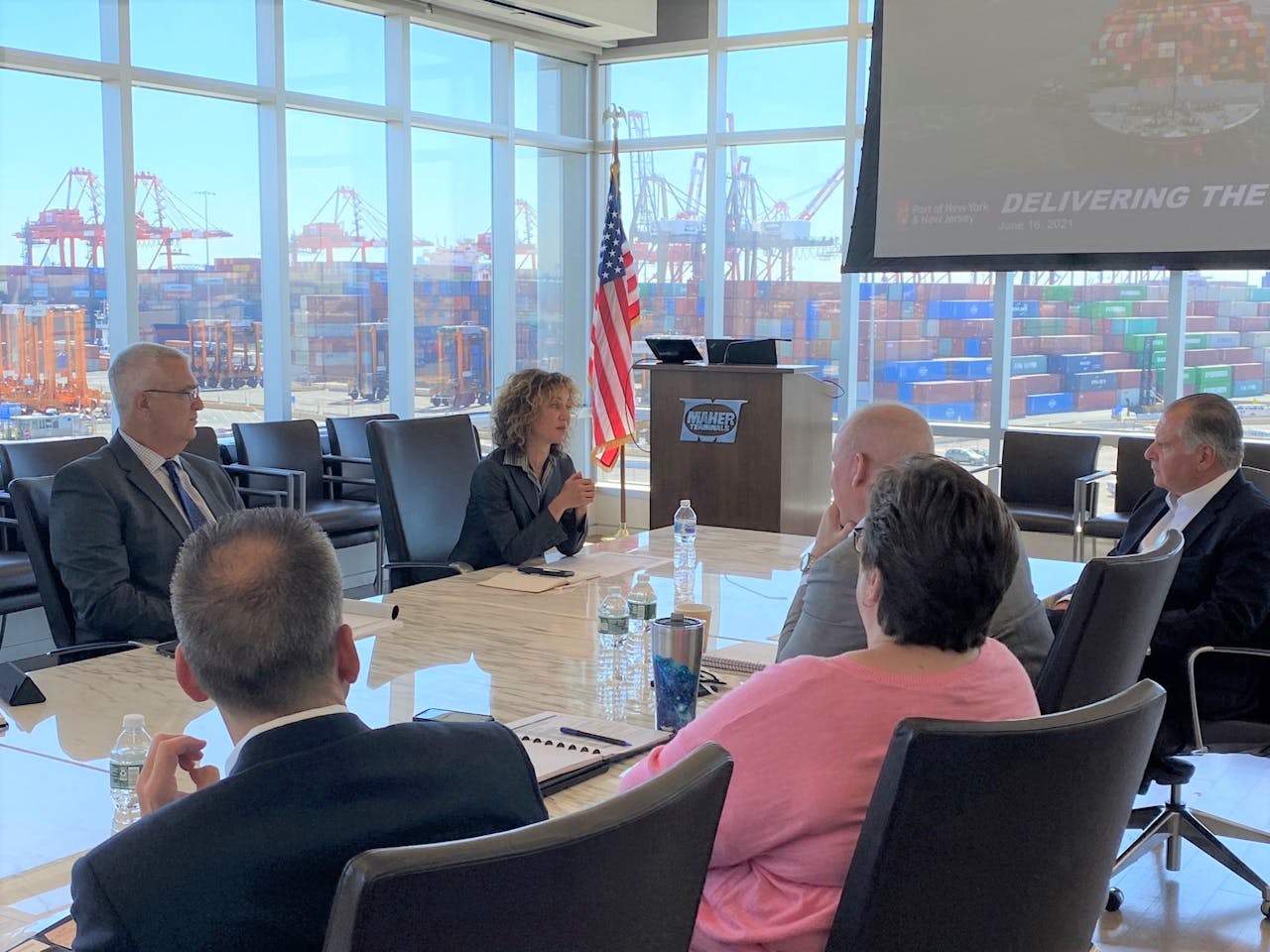 FMCSA Deputy Administrator Meera Joshi meets with port and transportation leaders from New York and New Jersey to discuss supply chain disruptions.
Federal Motor Carrier Safety Administration Deputy Administrator Meera Joshi on Wednesday visited the Port of New York & New Jersey to discuss ongoing supply chain disruptions after the pandemic and the need for infrastructure investments.
Joshi met with leaders from the Port Authority, Maher Terminals, the New Jersey Motor Truck Association, and the Association of Bi-State Motor Carriers to discuss prioritizing truck safety and current supply chain challenges, including trucking capacity, the historical increase in cargo volume, road congestion and more.
The visit was part of the Biden administration's approach to addressing supply chain disruptions. Last week, the administration launched the Supply Chain Disruptions Task Force to help address the issues.
"The pandemic has presented unprecedented economic challenges including supply chain disruption," Joshi said. "It's vitally important as a nation that we address these challenges using the tools at our disposal to minimize the impacts on workers, consumers, and businesses and bolster a strong economic recovery. [Wednesday]'s visit is critical in learning directly from port leaders and motor carriers about how we can help alleviate supply chain challenges while ensuring our roadways, including the ports, remain safe for truck drivers and all road users."
In addition to this visit, the Department of Transportation, along with the other agencies that are part of the task force, will be holding meetings this month with stakeholders to diagnose problems and develop solutions – large and small, public or private – that could help alleviate near-term transitory bottlenecks and supply constraints.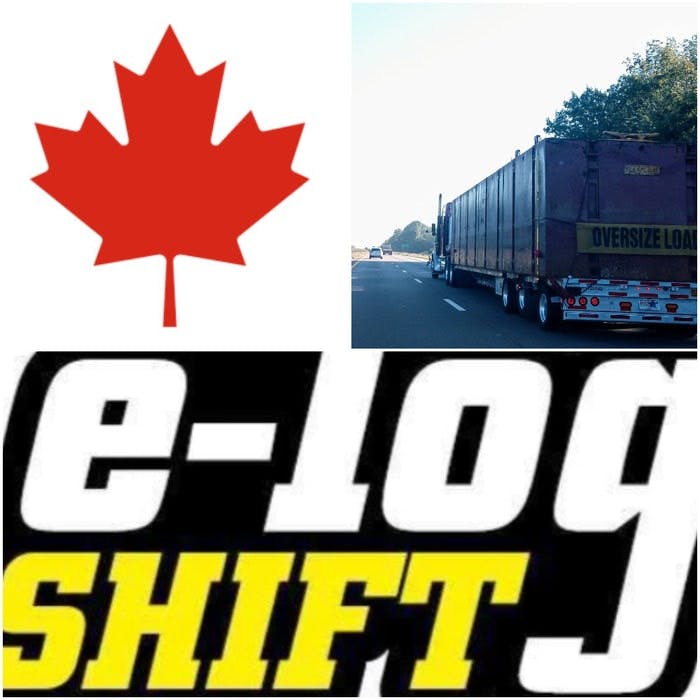 Canada gets new ELD-certification body, mandate already in effect | Regular readers will know that the Canadian version of the electronic logging device mandate was set to go into effect June 12, yet Canadian regulators announced a stay of enforcement given then no certified ELDs from which to choose to comply with the rule requiring ELD use. A new certification body, CSA Group, has launched an ELD Certification Program this week, the company said, after receiving accreditation from the Standards Council of Canada (SCC) and Transport Canada, Canada's regulatory body. The addition to the approved certifiers could speed up population of Canada's approved-ELD list. As of today, June 17, it still appears there are no approved devices on the list, available via this link. CSA Group said it can test and certify ELDs regardless of the manufacturer's country of origin. Read more about the Canadian ELD mandate via these links:
Canada pumps brakes on ELD deadline
Could two ELD negatives make a positive in Canada?
Questions to consider about looming Canadian ELD mandate enforcement
What you should know about Canada's ELD mandate
Will the Canadian ELD mandate pressure U.S. device registry?

FleetPride acquiring Illinois-based repair shop
FleetPride announced this week it has acquired the assets of All Pro Truck & Trailer, based in Rockford, Illinois.
All Pro was founded by Brian Hicks in 2000 and offers repair services throughout northern Illinois and southern Wisconsin with 16 service bays, plus onsite, towing and roadside services.
"All Pro Truck and Trailer will make a great addition to FleetPride and will strengthen our ability to provide end to end solutions to our customers in the Rockford and surrounding markets," said Mike Harris, FleetPride senior vice president sales and operations. "Brian Hicks and his talented team have built a strong reputation. We are very excited to be a part of their future growth and to officially welcome our new team members to FleetPride." FleetPride will operate the All Pro location as a standalone FleetPride Service Center. Along with the recent acquisition of the former TransAm Truck and Trailer Parts, FleetPride now has two locations in Rockford to provide complete parts and service in the area.