Trucking news and briefs for Tuesday, Aug. 2, 2022:
DAT sues Convoy for allegedly stealing trade secrets to develop load board, Convoy countersues
In January of this year, longtime load board operator DAT filed a lawsuit against digital brokerage Convoy, alleging that Convoy used mutually-agreed-to limited access to DAT's load board to develop its Convoy for Brokers platform that launched in November 2021.
According to the lawsuit, Convoy used its access to DAT "to misappropriate data and trade secrets belonging to DAT" and to "create its own competing load board by using DAT's data and trade secrets."
DAT said in a comment to Overdrive Tuesday that it filed a lawsuit against "former customer and partner Convoy for misuse of DAT trade secrets and breach of a non-compete clause" in its contract.
"We are committed to creating the most trusted load board environment in the industry, and therefore will take action in response to any breach of our terms and conditions," the company said.
When reached for comment Tuesday, Convoy declined to comment on pending litigation.
DAT alleges that the contract between the companies limited Convoy's use of DAT to brokerage services and contained a provision prohibited Convoy from creating a competing load board.
DAT in its lawsuit sought a permanent injunction to shut down Convoy's "illegal load board," along with "substantial monetary damages."
In response to the allegation, Convoy admitted to entering into a contract with DAT but denied further allegations that it used DAT's data and trade secrets to develop its own load board. Convoy also denied that DAT suffered any damages and that DAT is entitled to any relief.
Convoy's countersuit
As part of its response, Convoy filed a countersuit in June, alleging that DAT is a monopoly in the load board market. The countersuit claims that the non-compete clauses in DAT's contract that companies don't develop a competing load board, such as the one Convoy agreed to, are "anticompetitive forced agreements to allocate the market, and to allocate it all to DAT."
The countersuit went on to claim that "DAT is now brandishing its blanket non-compete in an attempt to shut down one of the more significant competitive threats to DAT's load board, Convoy for Brokers." That service is intended to allow third-party brokers to access the capacity network of owner-operators and small fleets Convoy has built as a digitally enabled broker.
In response to the counterclaims, DAT filed motion for dismissal, claiming that Convoy failed to state a claim. DAT said courts across the country "have repeatedly held that the types of non-compete agreements and 'exclusive dealing' agreements alleged in the counterclaims are lawful, and pro-competitive."
"Because Convoy fails to plead that DAT engaged in any actionable anti-competitive conduct, all of its counterclaims fail," DAT added.
Convoy's response to DAT's response is due Aug. 26.
Two Montana rest areas closed through November
The westbound and eastbound rest areas at Dena Mora on Interstate 90 west of St. Regis, Montana, closed beginning Sunday, July 31, according to the Montana Department of Transportation.
The rest areas will be closed with no facilities or parking areas available. This project is anticipated to be completed in November.
Montana DOT will perform a rehabilitation project to address existing wastewater collection and treatment issues. Work will include the replacement of septic tanks, pipes, and lining of tanks.
Rand McNally launches new asset trackers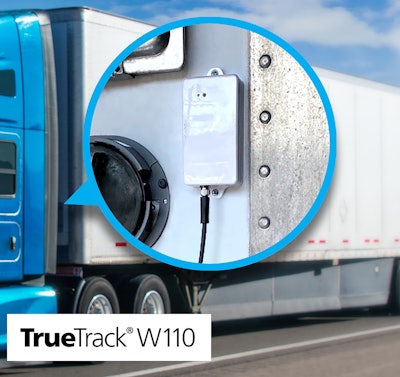 Rand McNally this week launched an expanded asset tracker lineup -- all now available on the company's Rand Platform.
Along with a solar-powered tracker and a battery-driven version, the company is now offering a wired option for customers who require constant location tracking with alerts/pings every two minutes.
"We have customers who transport very-high-value cargo and need to know where it is at all times," said Adam Ricketts, vice president of product at Rand McNally. "We were able to develop this wired solution and get it running on the Rand Platform, which enables even more access to key information such as external temperature and humidity readings."
The wired tracker, the TrueTrack W110, connects and supplies pings every two minutes as a standard offering. Rand McNally said the industry average ping rates on wireless trackers can range anywhere from once every 30 minutes to once per day, depending upon need and situation.
All Rand McNally trackers are in stock and available for shipment, the company noted.