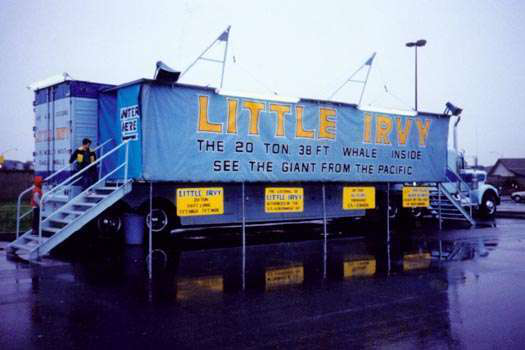 Did you know there once was a trucker who started his career as a showman by hauling the frozen, preserved body of a sperm whale in a reefer around the country? If owner-operator Ken Harris is doing what he sees as his job, you do, and you'll remember him for a long time to come.
Tyrone Malone is the man in question, and Harris is the proprietor of the www.tyronemalone.net website that documents Malone's adventures throughout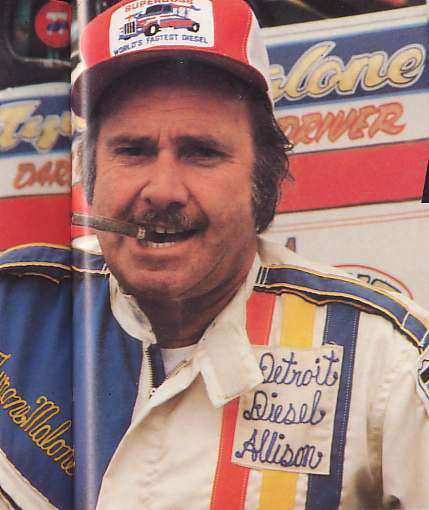 the years at the helm of the onetime Bandag Diesel Racing Team, with which he went a long way beyond his sideshow whale. Malone hot-rodded all manner of infamous Class 8s, setting some land speed records along the way, and toured the country and the world.
After answering a newspaper ad in the late 1980s, Harris says, "I was in Europe hauling a custom dragster like a rock star. I'd never been anywhere, had never even been on a plane before."
The impression the four months Harris drove for Malone (pictured here) was clearly lasting. "I often wonder, out of all the guys he had working for him, why he had such an impact on me," Harris says. "It was such an experience to me that I've never gotten over it.
In the decade more since Malone died in a car wreck (head-on with a semi,
sadly, after Malone fell asleep at the wheel, says Harris) in 1997, "the trucking community has turned their back on Tyrone," Harris (pictured) feels, and he's made it his mission to turn that tide around. "I've been trying to get his story out there for years."
To that end, he found another Malone enthusiast in flash web designer Sam Calderone, of Chile, Harris' seventh such partner, though an able one. Over several months, the two put together the tour through the life and times of Malone that is www.tyronemalone.net today. Harris is also having Calderone design a logo for his Kenworth T600 — "On one side of my truck," Harris says,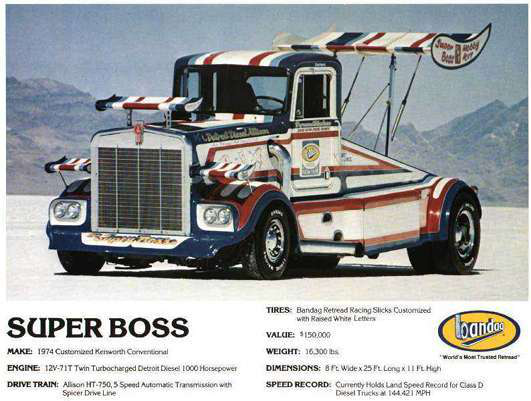 "I'll have 'Tyrone Malone' and on the other side "Gone but not forgotten … www.tyronemalone.net. I'll talk to all the truckers who ask me about it on the CB."
In short, Harris is committed, and his enthusiasm can be infectious, no doubt. Keep an eye on his site and my blog in the coming months for more on the trucks of Malone's that are known to still exist, some currently undergoing restorations.