Sitting outside Overdrive sister mag CCJ's Commercial Vehicle Outlook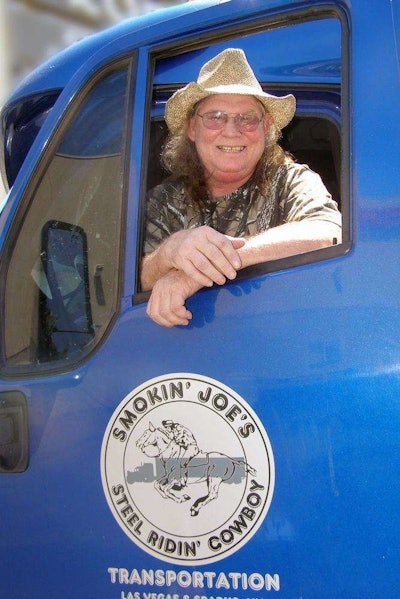 Conference in Dallas yesterday and typing away on a story, one of the presenters, with whom I've talked in years past, walked by and nodded my way with a quip I've heard near countless times over the years from folks who know who I work for. "Put it in 'Overdrive,'" he said. I laughed, for what I was at that exact moment looking at on my laptop screen made the quip doubly appropriate:
What some view as a classic trucking music record made in 1989 by independent hauler Joe Lee Smith (pictured), his "Smokin' Joe in Overdrive," has now been re-released, just over twenty years after it was recorded. Smith, a long-hauler with more than three million miles under his belt, conceived the record as the first professionally produced and recorded rock-n-roll trucking album. And it certainly was, so much so that the country music-dominated nature of the market at the time pretty much kept it off the airwaves.
But it made its way onto racks some of the major truckstop chains at the time and sold several thousand cassette copies. And over the years, the album attained something of a cult status,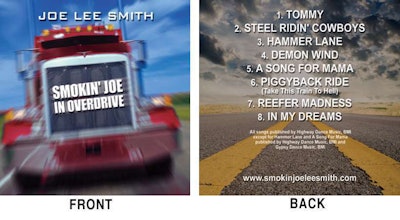 and Smith, well, he's still out there and just recently traded a Peterbilt 387 for a 379, leased to 101 Transportation of Lakeland, Minn. Visit Smokin' Joe's website to listen to some of the album's cuts, which some have compared to Molly Hatchet and which to my untrained ears sound like a trucking-themed collection of songs laid down by a late-1980s pop-metal band — quite rare indeed… You can pick up a copy there for $15 shipped.