Whether you're getting opportunity to spend some relaxing time today with family around a dinner table, with friends at a football game, or you're out on the road, here's wishing you a Happy Thanksgiving from myself and the folks at Overdrive and Truckers News.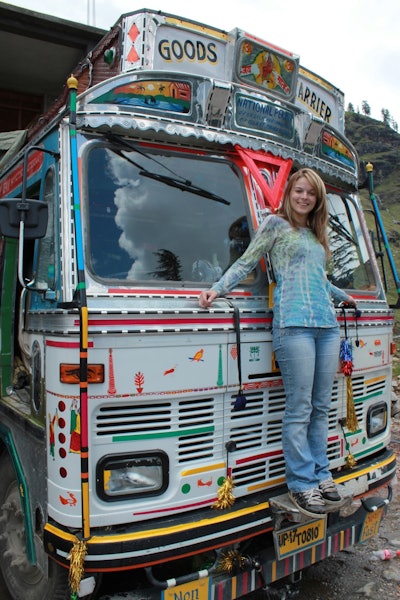 Speaking of football, keep the uDrove Humanitarian Bowl on your radar if you live in or run the Northwest. The folks with trucking smartphone-app-enabled services provider uDrove announced recently that IRT: Deadliest Roads and Ice Road Truckers star Lisa Kelly would be making an appearance during the pregame festivities at the Dec. 18 game in Boise, Idaho. The Humanitarian Bowl sponsors are trucking-heavy again this year, in addition to uDrove including Fikes Truck Line, Women in Trucking, the Healthy Trucking Association of America, the Truckload Carriers Association and many others. CDL holders are encouraged to attend — request complimentary tickets here.
A version of my interview with Kelly, originally published on the blog here, appears in the December edition of Truckers News, now live online in a digital version and on its way to the truckstop racks. Read it here.