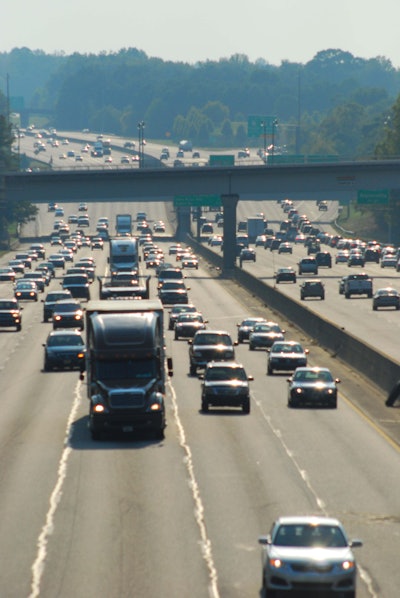 ROADS | The American Association of State Highway and Transportation Officials (AASHTO), a group whose name pretty well describes it, is calling on highway users to add input to their preparations to take highway/transportation funding recommendations to Congress. Yesterday, they began a six-week campaign via their Facebook and YouTube pages to collect ideas/input from "travelers, truckers, commuters, cyclists – anyone who uses the nation's transportation network."
As the Association's executive director, John Horsley, put it, "What better time than now during the first month of the new Congress to tell members what Americans need and want when it comes to transportation. We expect Congress to draft new legislation this year that will set transportation policy and funding levels for years to come. It is AASHTO's goal to help Congress understand the priorities of the American people."
What's yours? Preservation of the interstate highway network as a non-tolled, publicly operated and maintained system? Expanding or better maintaining lanes in particular high-traffic corridors? Truck-only lanes on some routes? Perhaps tolled? Let them know via http://www.transportation.org/IToldCongress, which will take you to the AASHTO FB page.
"We want to encourage everyone to join us," Horsley says. "Our goal is to build support for greater investment in all transportation modes."
HOURS | Also, re: the public comment period on the FMCSA hours-of-service proposal, now open through Feb. 28, check out my rundown of how to place comments. If you can wait a couple days, this Saturday, Jan. 22, take part in a call on crafting your comments to maximum effect being hosted by the folks at http://TruckersforaCause.com, with former FMCSA administrator John Hill and Owner-Operator Independent Drivers Association regulatory affairs specialist Joe Rajkovacz — "Do's and Don't of submitting comments to the FMCSA." The call is scheduled for noon Central Standard Time. To participate, dial (712) 432-5015 and enter access code 350926# when prompted. The call will be recorded and available later through meeting archives at www.truckersforacause.com.