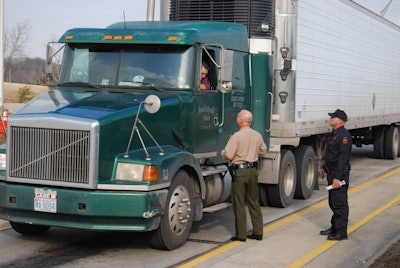 And that's out of a total 200, listed from "best to worst" by the folks at careercast.com and publicized in a Wall Street Journal piece early in January. They claim to have based their rankings on five separate factors — physical demands, work environment, income, employment outlook, and stress — and "Truck Driver" ratings in those categories all stand at about the middle level. Cumulatively, the often high-stress, physically demanding highway environment, a neutral employment outlook and fairly average annual salary ($38,000+) apparently add up to a position that is less statistically attractive than, well, to cite what seem to me a couple egregious examples, "Sewage Plant Operator" and "Nuclear Decontamination Technician." Really?
Following find some highlights from the list… Read the full list at CareerCast.com or via the Wall Street Journal.
No. 1: SOFTWARE ENGINEER Extremely low scores in stress/work environment categories, good pay, and a very high outlook for employment, the SmartPhone-appers are taking the American cake.
No. 80: PUBLICATION EDITOR With stress levels near equal and employment outlook much worse than for truck drivers, says CareerCast, this occupation has somewhat dimmed in recent years. In other words, I'm glad I have a job!
No. 95: SEWAGE PLANT OPERATOR
No. 151: NUCLEAR DECONTAMINATION TECHNICIAN
No. 165: BUS DRIVER
No. 166: HIGHWAY PATROL OFFICER DOT officers have a tough job, too. Something to remember next time you get pulled into a scale.
No. 170: ADVERTISING SALESPERSON According to CareerCast, Overdrive's ad folks have it worse that drivers in the stress category, but slightly better in other categories.
No. 171: TRUCK DRIVER
No. 172: TRAVEL AGENT
No. 196: TAXI DRIVER
No. 200: ROUSTABOUT Says CareerCast, "Roustabout suffers in virtually every category we measure: Primarily an entry-level job involving the maintenance of oil rigs, the job has intense physical demands, high stress (due to the possibility of injury or death in the case of an accident) and an unpleasant working environment. Combine these qualities with very poor employment prospects and a mid-level income of just $32,000, and Roustabout lands at the bottom as the worst surveyed job of 2011."