Before I get into the results of all your voting on our top 10 trucking songs poll, let me give a little nod to Big Al Weekley and the Queen B. at dispatchmehomeradio.com. This week they're streaming an ongoing program of trucking and trucking music history giving listeners a tour through the years. Big Al was kind enough to vet our list (as was the great Bill Mack, among others) and noted many additional songs that he recalls being requested over his long years as a trucking-music DJ, many of which didn't make the final list, unfortunately. Get over to DipatchmeHomeradio.com between the hours of 10 a.m.-noon and 10 p.m.-midnight to hear more of the classics this week.
Now, drumroll please….
We asked, you told, then voted. Here are the results (click song titles to download an mp3 via Amazon, where available):
Overdrive's TOP 10 TRUCKING SONGS OF ALL TIME
1. Six Days on the Road, by Dave Dudley (1963)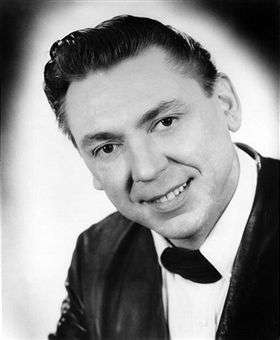 This classic, made popular by Dave Dudley (pictured) in 1963, in later years was recorded by artists such as Sawyer Brown and Steve Earle, and is lauded by truck drivers for its evocation of the joy and hardship of the road — and the expectation of home. References to "taking little white pills" in Dudley's version were removed in some later versions (such as Earle's), becoming mentions of watching "little white lines" on the road.
2. East Bound and Down, by Jerry Reed (1977) 
Reed's classic, part of the sound track to Smokey and the Bandit, came in a close second with just six fewer votes than "Six Days." A version of this song was cut in 2010 by Jan McCarter with Doug Jones and Johnny Neel at Nashville's Straight-up Sound studio. McCarter is one half of the J.B. Hunt-leased owner-operator team of the Keys Truckers (with her husband, Jim); find Jan's version via thekeystruckers.com.
3. Teddy Bear, by Red Sovine (1976)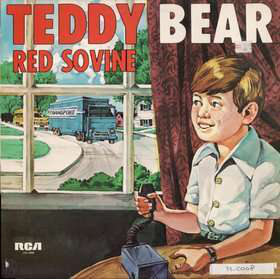 Sovine held the distinction of having two songs included in the top ten, and more than any other artist, Sovine got the nod from many a reader for sundry songs from his trucking music canon. "Teddy Bear" tells the story of a young boy whose father was killed in an accident and whose CB radio is his closest companion.
4. Convoy, by C.W. McCall (1975)
The truck driver's rebellion depicted in this No. 1 pop- and country-chart hit from 1975 was the inspiration for the Sam Peckinpah film of the same name, released later the same decade. Its dramatization of CB chatter between characters "Rubber Duck" and Pig Pen"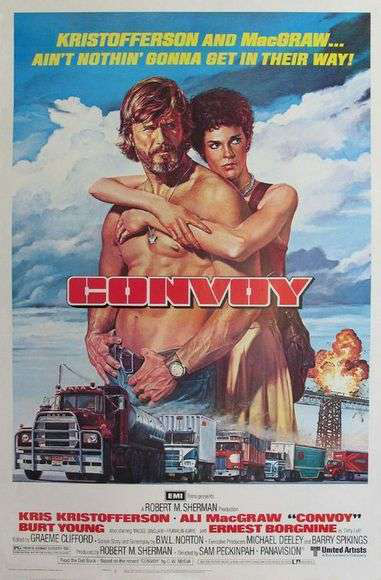 helped spur on the pop CB craze of those days.
5. Roll On (18-Wheeler), by Alabama (1984)
The chorus of this 1980s gem from the point of view of a trucker's child is pure highway singalong uplift: "Roll on highway, roll on along / Roll on daddy till you get back home / Roll on family, roll on crew / Roll on momma like I asked you to do / And roll on 18-wheeler, roll on (roll on)"
6. Prisoner of the Highway, by Ronnie Milsap (1984)
An evocation of the pull of the highway and the difficulty of the driving life.
7. Drivin' My Life Away, by Eddie Rabbitt (1980)
Inspired in part by Rabbitt's truck driving days when struggling as a songwriter in Nashville.
8. Movin' On, by Merle Haggard (1974)
Theme song to the television show of the same name.
9. Phantom 309, by Red Sovine (1967)
The tale of a ghost truck from the point of view of a hitchhiker, later recorded as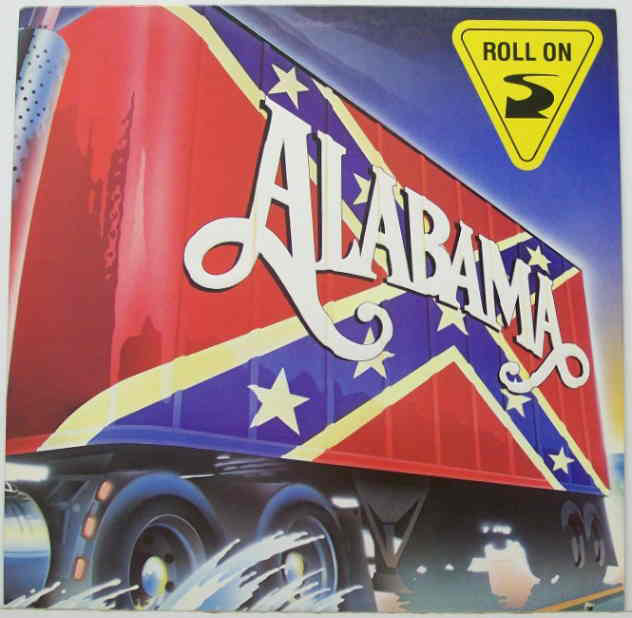 "Big Joe and Phantom 309" by Tom Waits.
10. Give Me Forty Acres (To Turn This Rig Around), by the Willis Brothers (1964)
"Some guys can turn it on a dime, or turn it right downtown / But I need forty acres to turn this rig around…"
Watch for our full coverage in the September issue of Overdrive, the magazine's 50th Anniversary special, where we'll have more about trucking music, including an alternate top ten from 1985 to the present, with an emphasis on more recent work, from Meredith Ochs and Chris T., hosts of Sirius/XM's Freewheelin' program.
Related stories: