A Q&A in the Richmond (Virginia) BizSense magazine published Monday revealed an interesting new technology coming into the trucking world. Related to the hydrogen fuel-cell idea, the technology has been created by Marz Industries of Ashland, Va., BizSense reporter Michael Schwartz wrote.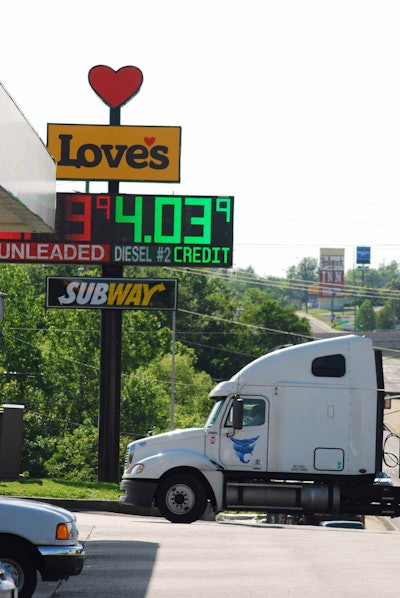 Marz Industries president Eddie Miller has been working on it for several years now, the concept being to "take water from a tank and electricity from the truck and create hydrogen," Miller told Schwartz. "Then we'll introduce that hydrogen back into the intake of the truck to improve the combustion." Essentially, the design makes an end run around the lack of hydrogen-fueling infrastructure on the road today, utilizing readily available, well, H2O.
Marz is on the verge of testing the "Marz Ranger Fuel Efficiency System," as it's dubbed, in trucks now on the road, Miller told Schwartz. The company is hoping to confirm a fuel-efficiency improvement in the neighborhood of 10 percent, something fleets and owner-operators could well use given new fuel-efficiency standards coming down the pike, not to mention soaring diesel prices.
Read the full Schwartz/Miller Q&A.
Visit Marz' website. If you're interested in participating in real-world tests of the new system, check out this page.